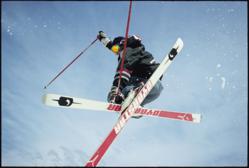 Forbes Stynes Real Estate reveals their expert tips for buying into Jindabyne Real Estate and other popular NSW ski holiday areas.
Sydney, New South Wales (PRWEB) May 14, 2012
With the next Australian ski season looming large, Forbes Stynes Real Estate draw on over a decade's experience to offer potential investors insight into the five major issues when considering Jindabyne Real Estate or property in adjacent snow country areas - Thredbo and Lake Crackenback. These expert tips will assist buyers to make a solid investment in a property that suits all of their needs and will give them enjoyment as they return to hit the slopes year after year.
1. Holidaying in summer and winter. Many buyers are initially drawn to Thredbo for ski holiday homes, but may end up turning to Jindabyne instead. As Ms Stynes explains, "When it comes to buying into Jindabyne Real Estate versus the hills, there's more activity all year round."
"In winter, Jindabyne is a base for skiers using the major resorts in Kosciuszko National Park. For the rest of the year it's a great place from which to go bushwalking, mountain biking, whitewater rafting, canoeing, horse riding and kayaking. The lake also provides superb opportunities for trout fishing and water sports."
2. Style of home. Any buyer must take into account the size of their family now and in the future, including any four legged-friends as in particular, animals are not allowed in any of the national park areas including Thredbo.
Jindabyne Real Estate also offers more styles of housing in comparison to Thredbo where the majority of dwellings are stand alone. Jindabyne offers studio apartments to land to build on to small farm houses on 1 or 2 acre lots that are purely residential.
Buyers can also consider Lake Crackenback Resort where they can purchase apartments on the lake right up to larger, million dollar dwellings. Buying into the resort also provides access to the tennis courts, swimming pool, golf course and all other resort facilities without having to pay extra.
3. A lifestyle investment. When enquiring with Forbes Styne Real Estate, the first question that will be asked is what is the main reason for buying in the area.
Ms Stynes elaborates on this, saying "Their main agenda has to be lifestyle. We're upfront about the investment potential, immediately letting them know that if all they're looking for is high returns, they're better off looking elsewhere."
4. Financial considerations. "Jindabyne Real Estate and Thredbo Real Estate have two distinct price levels – you'll pay half in Jindabyne for what you'd pay for in Thredbo. And Lake Crackenback which is at the base of Perisher is somewhere in between," states Ms Stynes.
An additional consideration for Thredbo is that it's part of the Kosciusko National Park, which is a more complex area to buy in because the property title is leasehold. Do some research with the banks first as they are often only willing to lend up to 60% on a leasehold property.
5. It's all in the timing. An important consideration when buying a snowfield property is that all existing depositor bookings must be honoured.
"It's a popular holiday destination, so the majority of houses on the market do already have bookings in place. If you want to visit this winter, perhaps consider renting accommodation and establishing which area is best for you," explains Ms Stynes.
"By purchasing between November and February, you'll have plenty of time to put a hold on bookings and do some work on the property coming into winter as well."
For more information about the property market in the New South Wales Snowy Mountains, visit http://www.fsre.com.au
About Forbes Stynes Real Estate
The Forbes Stynes Real Estate team draws on over 10 years experience and takes a modern and innovative approach to providing customers with premium mountain real estate opportunities within the Thredbo, Perisher, Lake Crackenback, Alpine Way and Jindabyne locales.
In addition to a centrally located office within the snow fields, Forbes Stynes Real Estate offers a highly sophisticated and user-friendly online environment in which potential buyers and sellers can find a complete view of the local property market and assist them to make the right decision.