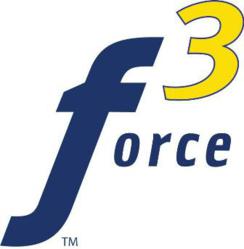 With the FlexPod certification, we can offer our customers a pre-validated data center solution that combines components into single flexible architecture while increasing efficiency and reducing risk
Crofton, MD (PRWEB) August 20, 2012
Force 3, delivering the best in federal security, unified communications, networks, data center, and medical imaging solutions, today announced its NetApp FlexPod Certification.
With FlexPod, Force 3 can more safely and efficiently transition customers to the Cloud. FlexPod is a flexible data center solution that allows businesses to adapt and change faster according to market requirements. The NetApp solution provides increased data center fitness, reduces business risk and protects investments by providing scaling for future growth. FlexPod includes NetApp unified storage systems,Cisco Unified Computing System servers and Cisco Nexus switches. This architecture can be optimized for virtual and non-virtualized environments.
"Force 3 is pleased to announce its FlexPod NetApp certification. We began our partnership with NetApp earlier this year and have already been recognized as a Gold Level Partner," said Mike Greaney, Vice President of Sales at Force 3. "With the FlexPod certification, we can offer our customers a pre-validated data center solution that combines components into single flexible architecture while increasing efficiency and reducing risk."
For more information on Force 3's partnership with NetApp, visit http://www.force3.com/partners/netapp/.
About Force 3
Force 3 is the trusted provider of Data Center, Communication and Collaboration, Borderless Networks, Cyber Security services, and Medical Imaging Solutions for Federal agencies, Enterprise organizations and their key partners. With headquarters in Crofton, Md. and offices in Herndon, Va. and San Antonio, Texas, Force 3 has a 20-year history of delivering, supporting, and maintaining cost-effective IT products and services. At Force 3, we have a relentless focus on achieving our customers' end goal through innovation, unique solutions and highly trained, passionate people. Our dedication has resulted in being named one of Cisco's Top 5 Federal Gold Partners in America, as well as Federal Collaboration Partner of the Year in 2012. For more information, please visit http://www.force3.com.