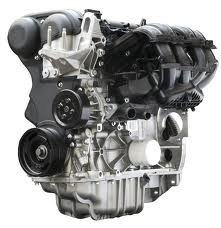 This popular unit can be purchased by engine installers or owners of vehicles for a discount.
Austin, Texas (PRWEB) May 05, 2013
Ford Motor Company has pioneered the development of its engine manufacturing program. Part of the success of this company over the past three decades can be attributed to the engines that are placed in the more successful vehicles. Replacement motors for Ford vehicles are now easier to find thanks to the EnginesforSale.org company. This company has expanded its inventory online and is now selling the Ford 2.0 engine. This popular unit can be purchased by engine installers or owners of vehicles for a discount at the enginesforsale.org website.
The fuel efficiency of modern engines is one component that most automakers have worked to increase. The downgrade from larger engines in the late 1970s to smaller engines through the 1980s helped to set a new standard for mileage per gallon of fuel. Ford developed its 2.0 engine for use in the Escort and similar vehicles to introduce better fuel mileage.
Locating a replacement motor for an OEM installation can prove challenging for some buyers. The engine inventory that is now sold online is providing the options for buyers that cannot be found through other secondary market sellers.
The changes to the company inventory this year at the EnginesforSale.org company have been made to increase the types of engines buyers can choose for replacement or resale. Aside from the Ford increases, motors from automakers like Chevrolet and Dodge are now included in the available engines for sale. These changes to the company engine types are providing the opportunities to purchase that some buyers have difficulty finding through offline retailers or distributors. The preowned engines that are offered for sale are now inspected and evaluated for quality control before issuance to customers.
The policies for warranty protection have been updated for all buyers this year. An extension to the standard warranty time frame has been made to provide extra assurance for engine buyers. The new policies allow for a period of coverage of up to two years in length for qualifying engines. The entire inventory held by this company is applicable to these new forms of coverage.
A new policy for shipments has been created to help more customers benefit from the new coverage that is applied. Faster shipments are now made to help deliver engines faster to keep installation schedules for customers on track.
About EnginesforSale.org
The EnginesforSale.org company supplies its preowned engines for discount prices to buyers in every state in the U.S. The company policies are put in place to provide a better buying experience compared with auction sellers or other third party retailers online. The same day engine shipments that are made by this company are now helping trade industry companies as well as vehicle owners to receive motors faster. The EnginesforSale.org company has invested into new web technologies this year to help provide faster online quotes and easier ways to browse the company inventory of motors for sale.