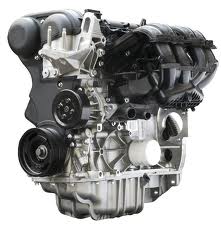 These efforts are designed to make it faster and simpler to locate a used engine without browsing multiple resources online.
Bangor, Maine (PRWEB) April 04, 2013
Ford has created many unique engine technologies to help brand this company around the world. Many of the smaller engine types have been used throughout the past three decades to provide fuel economy and longevity to buyers. The UsedEnginesSale.com company has added the Ford 2.0 engine for direct sale online. This engine type is now expected to be easier to purchase and for a new low price. Details about pricing and inventory online can be found at http://usedenginessale.com.
Upgrades to engineering and technology help automakers to provide differences in performance. Ford Motor Company has remained one of the largest producers of engines due to internal and outsourced manufacturing of engines and accessories.
The 2.0 engine is one that has gone through many changes since its first inception. The addition of these motors for sale online and the new discount pricing attached with each sale is expected to grow the buyer network using the Used Engines Sale Co. resource online.
Achievements made by this company this year have provided a better company website to purchase used condition engines. The creation and integration of the new quote system is providing faster and more accurate engine pricing.
While the company staffed toll-free number still remains in use, the online method for price delivery is now one of the primary ways to receive immediate assistance. Customers are now using this system to explore company pricing and warranty terms before making a purchasing decision.
The Ford engine acquisitions and new price structure is part of a restructuring of inventory at the UsedEnginesSale.com company. The inventory levels have been increased in both the import and domestic automaker areas. These efforts are designed to make it faster and simpler to locate a used engine without browsing multiple resources online. The company quote system is now linked to the current inventory and can be viewed easier.
About UsedEnginesSale.com
The UsedEnginesSale.com company provides its customers with a low price structure as well as additional incentives. The company reputation has been built upon selling to trade industry companies at reduced prices. The recent change to selling to public buyers is helping to increase the amount of options that this company has to fill engine orders from customers. The UsedEnginesSale.com company has increased the size of its customer support staff to help more customers receive personal attention through the purchase process of buying used engines offline and online.