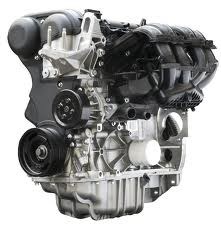 This engine series was later upgraded with the creation of the Duratec brand and remains in production for newer vehicles.
New York, New York (PRWEB) February 17, 2013
Ford Motor Company has remained one of the top automotive companies in sales as well as a top engine engineering company. The replacement automobile industry offers new types of motors that can be used for immediate replacement. The RemanufacturedEnginesforSale.com company is now rebuilding to OEM specs the 2.3 Liter Ford engine. This engine was produced for more than 30 years by Ford and is now easy to find in refurbished condition online. More information can be obtained by visiting http://www.remanufacturedenginesforsale.com/ford.
Vehicles like the Mustang, Pinto, Thunderbird, Cougar and others used variations of the now infamous 2.3 engine. Power was increased with this series by turbochargers that were offered as alternative ways to build more horsepower. This engine series was later upgraded with the creation of the Duratec brand and remains in production for newer vehicles.
The OEM built editions that are now in stock online are now shipped the same day as ordered by customers. This new way of expediting customer orders is expected to eliminate traditional shipment delays.
Engine reconditioning is a process that has been developed to help lower the cost of making a replacement compared with installing a used engine. The delicate disassemble and reassembling of a block relies on the knowledge of the mechanic and use of appropriate diagnostic tools. The RemanufacturedEnginesforSale.com company has recently invested in using new technologies to streamline production and testing for all built engines. These technologies are now used with the Ford series and the remaining company inventory.
New ways of order processing are providing faster ways for any customer to receive pricing or complete orders without assistance. Website enhancements have been made to offer easy ways to research the company inventory online. Price distribution options are now included for any in stock engine and are provided as one method aside from calling the company toll-free number to receive information or accurate pricing. These upgrades are exclusive to the company website and new innovations are expected to be announced later this year.
About Remanufactured Engines for Sale
The Remanufactured Engines for Sale company has built its online customer base by one customer at time. This company launched online in the 2009 year and has included its entire inventory that is indexed and searchable on the Internet. Engine experts offer immediate assistance to all customers both online and offline. The innovations made in customer service by this company provide values that buyers search for in the secondary automotive industry. The Remanufactured Engines for Sale company discounts its range of motors as one effort made to help reduce installation costs and other fees that are common with engine sellers.