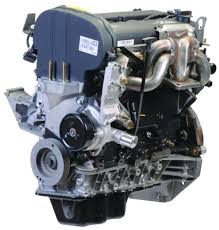 The 2.3-liter I4 compact truck motors now shipping from our warehouse receive the extended warranty policy coverage for a specified time period after orders are processed
Chicago, IL (PRWEB) May 27, 2015
The success of the 4-cylinder motor in the Ranger truck brand at the Ford Motor Company has helped the Car Parts Locator company to offer more incentives to motor buyers this year online. The company is now shipping all of its Ford Ranger 2.3L used engines with complimentary warranty policies at http://www.carpartslocator.com/used-ford-ranger-2-3-engine.
The blocks covered with the extra protection are classified into two separate builds based on the year of actual production. The Lima OHV and the late model Duratec 23 editions can each be purchased with the special warranty package. A listing of all parts that are protected under the policy is supplied at order checkout.
"The 2.3-liter I4 compact truck motors now shipping from our warehouse receive the extended warranty policy coverage for a specified time period after orders are processed," said a Car Parts Locator company source.
The used Ranger truck motors that are available have been tested for complete compatibility with the long bed, standard and super cab chassis models. This level of testing is not typically found with an average used condition build that is retailed through a web supplier in the United States.
"Both the Ranger and Mazda B truck brands that use the 2.3L I4 motor block are approved for our extended warranty protection," said the source.
The Car Parts Locator company has enabled its web portal to produce information about stock status, exterior condition and mileage when known to consumers who review parts inventory. This information is now supplied to reduce the current load of information requests that are submitted to the customer service department.
About CarPartsLocator.com
The CarPartsLocator.com company supplies vehicle components for all brands of automobiles that are retailed in the United States. Through secondary suppliers, the company acquires what is now listed on its website for sale. The CarPartsLocator.com company has added foreign brands like Audi and Toyota to its mixture of components in stock this year.