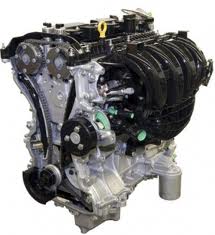 The Got Engines company now has classic and late model motors of these editions ready for shipment in stock.
Midland, Texas (PRWEB) December 10, 2012
The Vulcan V6 engine produced by the Ford Motor Company is now offered as an addition to the used engine inventory at GotEngines.com. More information can be located online about this Ford 3.0 V6 engine at this link http://www.gotengines.com/blog/ford-engines/ford-30-v6.
This new addition of this 3.0 engine is expected to help owners of a Taurus, Sable, Ranger, Probe or Aerostar to find a low mileage motor for an affordable price. This edition was produced up until 2008 and can now be found on the preowned market.
The 6-cylinder motors that have been produced by Ford have been under constant development since the 1960s. The F150 pickup pioneered the use of this engine variant.
While the V8 editions have received recent awards, it is part of the foundation created by the Vulcan and Essex motors that have helped vehicle owners depend on the reliability that is provided. The Got Engines company now has classic and late model motors of these editions ready for shipment in stock.
One of the challenges that buyers face when making purchases online is the evaluation of the quality of a motor. Purchasing based off of a stock description and an OEM photograph provides about a 50-50 chance that what is ordered will be as described.
One way that the GotEngines.com website has helped to reverse the challenges is by adding new content daily online. The actual in stock inventory offline matches the online inventory to ensure customers that all stock is as described.
Motors can be bought and sold using online auctions and some consumers now use these resources to find a used engine for sale. While companies like eBay currently lead the auction market, one policy that has not been made standard in the auction industry is the requirement of a warranty.
Those that purchase without a warranty could be confronted with a hidden issue upon arrival or installation of a preowned engine. The GotEngines.com company has updated its warranty policy and instituted extended coverage for buyers.
The acquisition of the Ford V6 motor is one of the recent innovations that has taken place offline. The build up of Chevrolet and Dodge motors has been in effect since early 2012 as new distributor partnerships have been created.
To go a long with these recent achievements, a new no cost shipment policy has been enacted for online and offline sales. This elimination of the cost of shipping is now in effect for buyers that ship inside the 48 continental U.S. states.
About Got Engines
Decades of selling offline helped the Got Engines company to launch its online website in 2009. The launch of this resources for engines online has helped vehicle owners and those that purchase stock to install in vehicles to find adequate motors for a low price. By increasing the size of its inventory regularly, the Got Engines company has been able to attract consumers in all 50 U.S. states as well as Canada. Incentives like no cost shipments in the 48 continental states and extension of parts warranties has increased the penetration that GotEngines.com has received as a used engine resource center online.