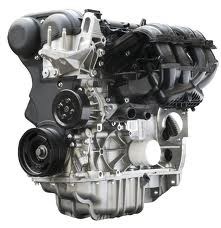 The refurbished additions that are now built and sold to vehicle owners are paired with an affordable price to help make the cost of replacing an engine less expensive.
Hartford, Connecticut (PRWEB) February 18, 2013
Ford outsourced its engine production in the early 1980s to Canada. The result of this measure helped produce one of the most used vehicle engines in Ford history. The 3.8 Essex engine was created and used for over 20 years in North America. The RemanufacturedEnginesforSale.com company is now custom building the Ford 3.8 engine inside its facility for vehicle owners. These efforts are offered to help more buyers locate reconditioned Ford motors online. More details can be located on the Internet at http://remanufacturedenginesforsale.com/ford/ford-38l-engines-ale.
The V6 size of the Essex engine produced a horsepower range that could be used in sedans or pickup trucks. The development of this motor through its production run resulted in a measurement of horsepower from 120 to 230. This base power provided performance in the Mustang, F series, Taurus and other additions that drivers demanded.
The refurbished editions that are now built and sold to vehicle owners are paired with an affordable price to help make the cost of replacing an engine less expensive.
The Essex engine series recently added to the build schedule of this company is part of many inventory upgrades this year. Engines from Chevrolet and Dodge have been added to the warehouse to provide more choices to buyers.
To go with these changes, warranty coverage has been updated to include extensions of the original time frame. It is now possible for every buyer to receive a 36-month coverage cycle that is designed to protect parts failure or other issues that could happen after install complete. This new protection schedule is now offered for no additional cost.
The creation of the company website has made it possible for more buyers living in areas without local resources to find reliable sources. The options that are now available online have been created to speed up the quote process and delivery of all engines. From a toll-free number and online requests, experts from this company provide the customer service that is expected by buyers in the automotive industry.
The news announcement of the company website launch late last year can be read online at http://www.prweb.com/releases/remanufactured-engines/for-sale-ford-chevy-dodge/prweb10210961.htm.
About Remanufactured Engines for Sale
The Remanufactured Engines for Sale company supplies rebuilt engines in foreign and domestic editions to the public and the trade industry. The attachment of lower than MSRP pricing is one way that this company has used to reach more buyers in North America. By offering three-year warranties, this company now supplies the protection that is desired for replacement engines. This incentive was created by the Remanufactured Engines for Sale company is provided for no cost to customers. The easy quote system now installed on the company website is one of the most popular ways for buyers receive immediate pricing and shipping information.