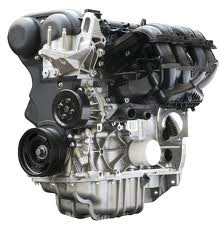 Through an engine warranty program, the EnginesforSale.org company is raising the quality of each unit sold.
Hartford, Connecticut (PRWEB) February 01, 2013
The Ford Motor Company is known for its vehicle quality worldwide. The motors that are used have helped this company to establish its base of satisfied vehicle owners. The EnginesforSale.org company has now added the Ford 4.0 engine for sale to its customers online. This classic Cologne V6 engine is now available for purchase online and can be ordered through the company toll free number offline. Information about this addition can be found at http://enginesforsale.org/ford/ford-ranger-4-0l-ohc-engines.
The 4.0-liter series from Ford was produced in Cologne, Germany until 2001. This size of this engine has been one of the factors that has contributed to the success of many vehicles. The Aerostar, Ranger, Explorer and Mazda B series have used this motor due to the horsepower and reliable performance. The addition of this engine in preowned condition is offering vehicle owners and installation companies a secure way to purchase these variants for discounted prices.
Vehicles that have been produced within the past 25 years are designed to be able to withstand additional wear and tear. The commuting that the average vehicle owner performs on a daily basis is one element that can increase the wear and tear on a vehicle engine. Since there are now more vehicle in use than any other time in history, the preowned engines market is one area of the automotive industry making a strong contribution. Through an engine warranty program, the EnginesforSale.org company is raising the quality of each unit sold.
The launch late last year of the company website has introduced this company to a wider base of engine buyers. Since dealers do not have offices in every state, the ability to find replacement motors on the Internet is helping to fill gaps in the location process. The initial inclusion of Ford, Chevy and Dodge units has now been expanded to include foreign and domestic editions. The original news release reporting the company website launch can be read online at http://www.prweb.com/releases/engines-for-sale-company/expands-ford-chevy-dodge/prweb10036149.htm.
About Engines for Sale Co.
The Engines for Sale Co. is one example of a preowned retailer that has raised its annual sales volume by expanding its distribution options with an online ordering system. The motors that are now offered for sale online include almost any size or model that has been produced within the past 25 years. With its new warranty terms and no cost freight programs, this company is raising the benchmark for incentives for other retailers in the industry to follow. The Engines for Sale Co. launched its engine quote system recently to allow any person to receive immediate price quotes using this new online interface.