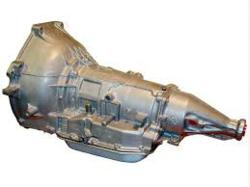 These are sourced through company partnerships that help to provide marked down pricing.
Joplin, Missouri (PRWEB) June 27, 2013
Ford transmissions have been updated in the past 60 years of automotive manufacturing to include new technologies for shifting patterns. The use of automatic overdrive units is now commonplace and one company online is now selling these units in used condition. The Got Transmission company is now selling used Ford automatic transmission inventory online at http://gottransmissions.com/blog/ford-transmissions/ford-automatic-transmission-sale.
These units are now available for consumers who own cars, trucks or sport utility vehicles to purchase. These are sourced through company partnerships that help to provide marked down pricing. The inclusions made by this company in the past year have helped it to build one of the biggest searchable transmission inventories that exists online from a secondary seller.
"Each unit that is now supplied in our database online is paired with a warranty policy," a source from the GotTransmissions.com company added. Some retailers that provide preowned automotive parts and components are unable to attach a protective policy for consumers. The packaging of this warranty coverage is one extra incentive now provided for all buyers using this company as a transmission supplier in North America.
Aside from Ford automatic gearbox inventory, other transmission types that are used for General Motors vehicles have been included this year. Consumers now have the ability to research the complete Ford and GM inventory of automatic and manual transmission types. A quote system can be used in conjunction with a toll-free number to receive pricing information and other details.
A free freight policy that was initiated this year as a test market for transmissions has recently been expanded in 2013. Each order placed online or through the customer service number is eligible for a free freight incentive. This removal of shipment fees is part of a larger effort to reduce transmission replacement costs for vehicle owners or mechanics unable to find MSRP discounted pricing online.
About GotTransmissions.com
The GotTransmissions.com company supplies used automotive transmissions from its warehouse in North America. This company is one of few retailers that are selling online able to provide lower than list pricing for imported or domestic units. The company suppliers that ensure the inventory is accurate and in good condition help to produce lowered sticker prices for consumers. The GotTransmissions.com company supplies warranty policy protection and free shipments to U.S. customers. A complete customer support center is available through the toll-free number supplied to consumers. This offline contact method provides an easy way to receive information prior to order placement.