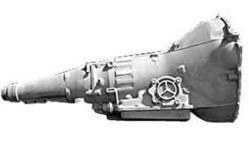 The GotTransmissions.com website is one of the sources online that has a growing inventory of Ford Motor Company assemblies in stock for automatic and manual vehicles.
San Francisco, California (PRWEB) December 11, 2012
The used and rebuilt automotive company, Got Transmissions, announces a new sale for the Ford C6 transmission. This new reduction in the price of this unit is designed strictly for dealerships and others that install replacement units. The increased inventory for late model and classic Ford Motor Company gearboxes is one reason for this new price decrease. Those searching for this classic unit can purchase online at http://www.gottransmissions.com or by calling 1-866-320-1182.
The C6 integration dates back to the early 1960s when it was used in the Fairlane. Decades of development helped this edition to improve and it remained in production in all variants until 2004. The newer electronically controlled versions have enhanced transmission technology to new heights.
The GotTransmissions.com website is one of the sources online that has a growing inventory of Ford Motor Company assemblies in stock for automatic and manual vehicles.
Automotive maintenance generally revolves around three core areas according to Automotive Service Excellence training information. These are the electrical system, engine and transmission in a vehicle. Vehicle owners that do not maintain these areas can experience parts breakdown and other issues that can cause a vehicle to be less reliable.
The high mileage that exists on many used cars can be one of the effects that contribute to the degrading of essential auto components like transmissions and engines.
The new Ford inventory upgrade from Got Transmissions is part of an earlier acquisition that was made in 2012. A select series of Chevrolet, Dodge and Ford gearbox versions were added to the company inventory to provide more options for buyers online. The original news story of the first phase of this inventory growth can be accessed at this link http://www.prlog.org/11811224-transmissions-for-sale-for-ford-chevy-and-dodge-at-gottransmissionscom.html.
Two brand new incentives for customers were recently introduced that has changed the business model for this retailer. A no cost shipping offer is now packaged with the all of the transmissions that are sold online or offline. This shipping cost elimination has helped to lower the overall cost of a swap or replacement for all sizes of vehicles.
A second incentive now introduced involves the attachment of a new warranty policy to go a long with the sale of all gearboxes. This improvement now makes it possible for all in stock inventory to be eligible for this new warranty policy to help provide the extra assurance that some buyers need when purchasing a preowned or remanufactured unit by Internet or by phone.
About Got Transmissions
Decades of selling offline helped the Got Transmissions company launch its official website in 2009. Several years of development and expansion have helped to create new business partnerships with distributors and wholesalers of auto parts. Marketing a transmission in the U.S. and Canada is an effort that the Got Transmissions company has learned to do better than some companies. By adding trained auto experts, the customer service levels as well as warehouse inventories have increased since 2010. The sale of used and rebuilt units has helped this retailer to remain one of the popular choices for auto industry parts buyers.