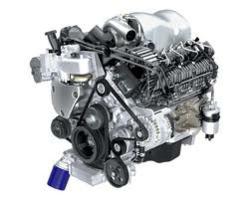 This new price drop is expected to provide better purchasing options for buyers.
Cleveland, Ohio (PRWEB) April 25, 2013
Diesel engines used in the auto industry are now more common in this decade compared to years past. The fuel efficiency and alternative fuel source now provides reliable transportation for commercial and non-commercial applications. The GotDieselEngines.com company is a leading supplier of used engines online and is now marking down its Ford diesel engines for sale. This new price drop is expected to provide better purchasing options for buyers using the gotdieselengines.com resource.
Ford developed its diesel engine series for use in its pickup trucks, SUVs and vans. Parterships with third party companies has helped Ford use alternative technology in its engine development program. The engines partnered with Navistar International include the Powerstroke 7.3 series and larger engines.
These types now represent the motors that are reduced in price at the Got Diesel Engines Co. website. These replacement motors are double checked for low mileage before insertion into the warehouse to ensure accuracy during the evaluation process before shipment.
The quote and inventory stock status tool that has been placed on the company website can now be used to locate the new Ford engine pricing. The entire company stock is now available for research using this tool. Although the company toll-free number remains in use, this new instant method of price discovery is one of the most used on the company website.
Immediate company pricing is now generated using this system as well as price quotes from other retailers offering similar motors. This new method of comparing online pricing is designed to allow buyers to have more than one price available during the research process to help decisions to purchase be completed faster.
About GotDieselEngines.com
The GotDieselEngines.com company builds its inventory of available engines by purchasing from leading companies in the United States. The motors that are stocked and made available for sale are low mileage variants that are OEM replacements. The concept of price comparisions is now one that is in use by this company when quoting engine prices for customers. The GotDieselEngines.com website features a new inventory and price comparision tool that is designed to expedite engine purchasing online. This new system as well as the warranty inclusions that are offered with each sale are helping to increase the company sales this year.