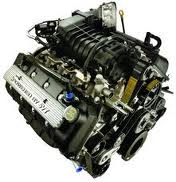 The new testing measures now in place are helping this company to offer higher quality rebuilt motors.
Seattle, Washington (PRWEB) February 22, 2013
The rebuilding of automobile engines is a precise process that requires training and development for mechanics to produce an OEM build for customers. One company is now investing in improvements to increase its output engine quality. The RebuiltEnginesSale.com company is comprised of expert Ford engine rebuilders and have now added dyno testing for all engines in the company inventory. These tests are now conducted before customer sale and more information can be found at http://rebuiltenginessale.com/chevy/rebuilt-chevy-engines.
Ford, Chevrolet, Dodge and import automakers like Honda all produce engines and different parts of the world. The production facilities that these manufacturers use includes some of the latest technological advancements currently found in the automotive industry. The dyno testing process is one that is used by all automakers shortly after engines are produced. These tests are often used to provide OEM measurements and performance data used to validate quality.
The tests now available at the RebuiltEnginesSale.com company are conducted using dyno testing equipment and other digital calibration tools. These tests are part of company upgrades to improve the domestic and foreign builds produced by this company.
Aside from the new testing available, this company has secured new distribution contracts that make it possible to ship same day for all engine orders. These efforts are designed to eliminate the types of delays that can be common in the replacement engines industry. All customer orders are now shipped immediately after processing to improve delivery times.
About Rebuilt Engines Sale Co.
The Rebuilt Engines Sale Co. sells and distributes automotive, SUV and pickup truck engines to buyers in the U.S. and Canada. A larger than average inventory is currently held by this company to make sure customers can find classic and current engines produced for most vehicles. This company sells to the public and to companies working in the automotive industry. The Rebuilt Engines Sale Co. frequently discounts its prices for all inventory in an effort to help reduce engine replacement costs. The new testing measures now in place are helping this company to offer higher quality rebuilt motors.