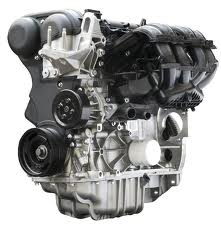 The entire used engines inventory supplied by this company received a price reduction during the summer of last year.
Phoenix, Arizona (PRWEB) February 22, 2013
Replacing the motor in a used vehicle can be an expense that some auto owners can find difficult to plan for advance. The Got Engines company is now offering Ford engine replacement discounts through its inventory of OEM motors online. This company supplies I4, V6, V8 and diesel edition engines that are purchased by auto owners, mechanics and other companies that complete installations. The discounts now offered are expected to help lower the replacement costs for customers. More information about these discounts can be found online at http://www.gotengines.com/blog/ford-engines.
Ford Motor Company engines are among the most used in North America for vehicle production. The various brands created by Ford have all received the benefits of the engine development program. One of the drawbacks that buyers face was locating a motor for vehicles more than 10 years old is mileage.
The average new car is held for a period of 3 to 5 years before it is traded to used automotive dealerships according to industry data. High mileage is just one example of the types of deterioration that can happen to the average engine. The engines now discounted online are evaluated in advance for mileage, interior and exterior condition before shipment to ensure customer quality.
The Got Engines company has created new ways to deliver quotes and information to customers before and after sale. Online innovations created by this company include a virtual price submission system. The system is able to generate accurate pricing at the click of a button. This eliminates the need for personal assistance on the company website.
The toll-free assistance number remains in use as an alternative for buyers to use when researching pricing and other information. Thousands of individual pages have now been created as an informational resource on this website.
The entire used engines inventory supplied by this company received a price reduction during the summer of last year. This reduction was based on MSRP price and was used as a test to locate price points for buyers. The results were measured of this test and new price structures are now in place.
The Ford engine replacement discount is in addition to the recent markdown of regular pricing. The original news announcement for the price testing program can be found online at http://www.prweb.com/releases/used-ford-engines/used-engines-for-sale/prweb9622149.htm.
About Got Engines
The Got Engines company has retained its lead as one of the top online sellers of used automotive, pickup truck and SUV engines. The inventory held by the company is increased on a regular basis with foreign and domestic units. Both the gasoline and diesel sections of this company receive upgrades to inventory and pricing frequently. The Got Engines company attaches automotive engine warranties with every sale to protect buyers and installers from wear and tear or unforeseen circumstances. This company expands its sales volume by offering free shipping to all customers.