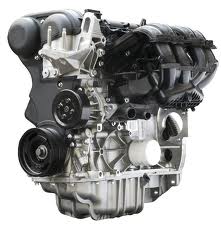 Recent innovations include the ability to receive a price quote by using the new digital quote form.
Albany, New York (PRWEB) February 07, 2013
The Ford Escape is currently the only compact SUV vehicle that has remained in production since 2000. This vehicle has used multiple engines and finding a replacement as a buyer can be difficult without direct contact with a Ford distributor. The EnginesforSale.org company has now acquired the Ford Escape engine for direct sale online. This preowned engine is available for purchase by SUV owners, mechanics, dealerships and others currently installing engines. More information can be found by visiting http://enginesforsale.org/ford/used-ford-escape-engines.
The Duratec series motors were a replacement for the Zetec brand that was discontinued. These motors were created in four-cylinder and six-cylinder configurations. The 2.3, 2.5 and 3.0 are currently the most used sizes. These configurations represent the new inventory that is now available for purchase.
Since these motors are in preowned condition, the units have been inspected and evaluated for quality control purposes. The goal of offering these motors is to help buyers locate a trusted source to find a used replacement.
The EnginesforSale.org has innovated its company website over the past year. Aside from adding hundreds of different engine models, faster and easier ways to obtain preowned pricing have been created and integrated online. Recent innovations include the ability to receive a price quote by using the new digital quote form. It is this form that can generate immediate pricing as well as inventory information and full warranty terms. This method of price delivery is in addition to the telephone quote system currently in use.
The Ford Escape acquisition has happened due to new distribution contracts that are now in place. A news announcement last month reported this change and this contract is providing more ways to obtain the most requested motor types for cars, trucks and SUVs.
More inventory is expected to be announced later this year to provide resources for all buyers. The news report for the Ford announcement can be read online at http://www.sfgate.com/business/prweb/article/Used-Ford-Engines-Now-Sold-to-Vehicle-Owners-at-4174593.php.
Buyers who are interested in receiving information by telephone can continue using the company toll-free number at 1-866-320-1065. Engine specialists are available to answer questions during normal business hours to individuals or companies interested in the current inventory.
About Engines for Sale Co.
The Engines for Sale Co. now supplies one of the largest motor inventories in North America. From Ford to Chevrolet and Dodge, engines can be found in all popular sizes in gasoline and diesel variants. The secondary market distribution that is used by this company ensures that all customer orders arrive without damage or delay. The freight policies in effect have made it possible to eliminate the cost of engine shipment. The Engines for Sale Co. now supplies extended warranty protection for all sales as a courtesy to all buyers who support this company.