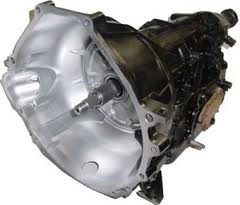 The Ford Escape gearboxes are one recent addition made this year.
San Antonio, Texas (PRWEB) April 20, 2013
Ford Escape has remained one of the top SUVs sold in North America. The quality of engineering and the consumer demand has helped this vehicle gain acceptance worldwide. The AutoProsUSA.com company has now added the Ford Escape transmission series to its inventory online. These transmission types now include the four, five and six speed editions that have been used in the Escape since 2001. The pricing and inventory levels can be found online at http://autoprosusa.com/ford-escape-transmission.
Ford expanded the development of its manual transmission in the mid-1980s. This engineering helped to create electronically controlled automatic transmissions. Many of the technologies launched during this period of time are now used in the modern units now produced.
The transmission series that is now added online includes the manual and automatic units used in the Escape and other popular vehicles in the Ford family.
The AutoProsUSA.com company currently supplies some of the hardest to locate auto parts to buyers in the United States. The acquisition team working for this company is responsible for the types of parts now added for sale online. The Ford Escape gearboxes are one recent addition made this year. Inventory from General Motors and Chrysler have been added in equal amounts to help buyers locate affordable replacement parts.
The installation of the price locator tool online is now one effort made by the Auto Pros USA company to expedite price comparisons. This tool supplies current company pricing as well as the exact prices charged by other competitors online. This new system provides an immediate link for buyers to use when comparing pricing and in stock levels between more than one engine retailer.
About AutoProsUSA.com
The AutoProsUSA.com company is a leading supplier of auto parts and accessories online. This resource was created for buyers by automotive experts. The discounted price tags that are applied to the company inventory are one example of the quality commitment to buyers made by this company. The inclusion of warranty protection is an additional way that the AutoProsUSA.com company is helping more buyers before and after parts installations are completed. The quoting system and expedited parts delivery represents two of the major changes that have been initiated this year to help buyers.