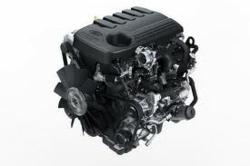 A new warranty policy now expands the in stock inventory to 3 years.
Hartford, Connecticut (PRWEB) December 18, 2012
Ford Motor Company produces the F-Series pickup lineup in F150, F250 and F350 editions to suit the need for power and performance among drivers. This engine series is now sold online to truck owners at the RemanufacturedEnginesforSale.com website. These Ford F-Series engines are custom built according to OEM specs and are sold with low mileage. More information can be found at this link http://www.remanufacturedenginesforsale.com/ford/ford-fseries-engines.
The V6, V8 and V10 motors that encompass the current Ford lineup include variants from each of the last 3 decades. The technologies and engineering practices that have been used to produce performance has helped win numerous awards for automotive excellence. This technology and craftsmanship is not altered in the new editions that are rebuilt for sale to the public by the Remanufactured Engines company.
Engine mileage represents one element of the review process that normally takes place when a customer researches a motor. The Internet has opened up opportunity for buyers and has also complicated the buying process. In-person reviews cannot be made and quality and condition are left up to the company that is reporting this information to a customer. To eliminate these issues, The RemanufacturedEnginesforSale.com company offers its complete inventory online with accurate engine descriptions.
The new acquisitions and rebuilding plans that have been introduced include the Essex, Triton and Windsor series that can be difficult to find online. These OEM built editions are rebuilt inside of an upgraded technological facility. These measures are helping to provide alternatives that buyers search for when deciding where to purchase an engine replacement online.
A new warranty policy now expands the in stock inventory to 3 years. All of the varients for the pickup truck line now qualify for this extended time period of coverage. This incentive represents one way that this company has innovated over the past year online and offline. The first series to receive this new warranty was the Dodge series and the original new announcement can be found at this link http://www.prweb.com/releases/remanufactured-dodge/engines-for-sale/prweb9854325.htm.
About Remanufactured Engines for Sale
The Remanufactured Engines for Sale company has innovated its online and offline practices and it now holds one of the largest inventories in North America. By selling for lower than retail list prices, this company has been able to reach more buyers of motors in specific locations in the U.S. The addition of a new company warranty policy and faster shipping schedules has helped increase demand. The Remanufactured Engines for Sale company sells a complete line of Ford, Chevrolet, Dodge, GMC, Jeep, Toyota and other imports online and offline to the general public and auto industry professionals.