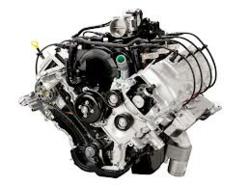 Frequent discounts are announced by this company to alert buyers of special incentives for engine purchases.
Houston, Texas (PRWEB) May 09, 2013
Ford Motor Company has produced its F-Series pickups for 30 years in North America. The engine development that has been applied to each pickup truck is partially responsible for the worldwide demand of these vehicles. The EnginesforSale.org company has added the Ford F150 Ecoboost engine series for sale online. These motors are OEM builds and are offered in preowned condition. The complete company inventory and pricing is now available online at the enginesforsale.org website.
The creation of the Essex engine helped to popularize the Ford engine technology in the early 1980s. The use of this engine in the F-Series pickups and the retirement of this engine helped lead to new engine family development.
The Triton motor and the new Ecoboost series are now providing the options that truck owners demand when purchasing engines. The horsepower ratios that are now possible with these engines is reflected in the replacement F150 engines that are now added for sale.
The EnginesforSale.org company has made improvements to its website this year. One of the new changes that have taken place is the pricing tool that is accessible to engine buyers. The complete Ford inventory and other engine types that are offered can be searched using the new search tool. The updated pricing that is now offered through the use of this system is providing more accuracy to buyers of the preowned engines inventory. Frequent discounts are announced by this company to alert buyers of special incentives for engine purchases.
Protection in the form of a warranty was announced by this company last year as an extra incentive for customer purchases. New updates to the warranty policy have helped this company to expand the coverage that is now offered to a period of up to two years. These new policies are put in place without additional charges to engine buyers.
About EnginesforSale.org
The EnginesforSale.org company supplies discounts to customers through its online resource and toll-free telephone ordering center. This company sells preowned automobile, sport utility vehicle and pickup truck engines nationwide. The types of motors that are offered in the company inventory include new, classic and import editions that can be hard to locate through traditional automotive retailers. The EnginesforSale.org company has developed its website to include faster quote methods and informative pages that are designed to help buyers researching engine purchases. These measures have helped this company in 2013 to boost its engine sales compared with previous years.