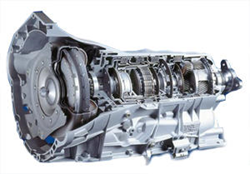 The F150 is one of the truck brands that we're now supporting for components and consumers can receive up to date pricing on our homepage
Erie, PA (PRWEB) April 26, 2014
The F-Series pickup trucks produced by Ford are now one vehicle brand represented for used condition parts at the Auto Pros USA website. F150 parts are now available for sale as preowned units at http://autoprosusa.com/ford-f150-transmission.
American owners of pickup trucks now have the ability to research the various internal and external components available for retail sale. A sale price for each component is offered in comparison to the MSRP price often found through Internet retailers.
"The F150 is one of the truck brands that we're now supporting for components and consumers can receive up to date pricing on our homepage," a source at the Auto Pros company said.
The F-Series truck division in the Ford company is one of the new brands that are available for replacement parts using the Auto Pros website. The Chevy Silverado and Dodge Ram are additional makes and models that are positioned in the used inventory for public sale this year.
"Truck owners, mechanics, junkyard owners and salvage parts purchasers now utilize our website services to compare prices and warranty terms," said the source.
The Auto Pros USA company has improved access to its promoted inventory for consumers by including a new database program that instantly distributes available pricing. Usage of this tool can help shorten the price comparison efforts of consumers searching online.
About AutoProsUSA.com
The AutoProsUSA.com company is one retail company selling used condition automotive parts for consumers in the United States. The company staff acquires different inventory that is distributed daily for low prices. The AutoProsUSA.com company is now arranging use of public database tools that consumers use while exploring the complete inventory of components available for retail sale. The phone support solutions this company provides offers easy support for any parts researcher. New brands of auto parts are now entered into the databases for research daily.