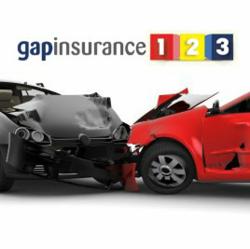 New Ford Mondeo looks set to take the UK by storm say GapInsurance123.
Wirral, UK (PRWEB UK) 13 October 2012
The eagerly awaited new Ford Mondeo has been shown to the public for the first time at the Paris Motor show. The version is the fifth new Mondeo since it was first launched in 1992. The model has been a torch bearer for Ford for many year, winning numerous awards including What Car Family Car of the year for 3 out of the last 4 years in the UK*.
Will the new model be as successful as its predecessors? Well leading specialist insurance providers GapInsurance123 certainly believe so. The brand has hailed the model as a styling masterpiece, and has given advice on how consumers buying the new car can protect themselves financially with Gap Insurance, as a spokesperson explained.
"The pictures of the new Ford Mondeo in Paris have certainly caused a stir amongst our customers**. It has to be said the vehicle styling is stunning, an it has been suggested its bears more than a passing resemblance from to an Aston Martin DB9 from the front.
Our sales team have taken many calls consumers considering buying the new Mondeo, inquiring on how best to protect themselves with Gap Insurance for the Ford mode l.
Of course, those securing any new car by a contract hire lease may look at a specific Contract Hire Gap Insurance Policy, and indeed this would be the case with the Mondeo. Those looking to buy the vehicle outright, through a bank loan or through a form of dealer finance then the choice of Gap cover is slightly more complex. Finance Gap can be used to protect simply a financial shortfall between the vehicle value and the finance settlement. However, the more popular choice of protection is normally a straight choice between Return to Invoice and Vehicle replacement Insurance.
For those considering a Mondeo, the choice between RTI and VRI simply comes down to a decision between protecting the original purchase price, or the cost of replacing the Ford with the equivalent model in the future. If the price of the replacement vehicle is likely tom rise then the Vehicle Replacement Insurance may be an option to strongly look at.
Whatever choice the consumer makes, we are sure at GapInsurance123 that they will be more than happy they chose the stunning new Ford Mondeo."
*Reported in What Car
**Reported in AutoExpress