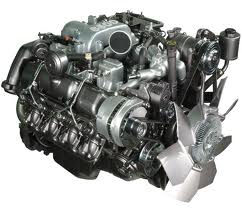 The acquisition of this engine type for online sales is one way that this company is helping provide better replacement motor resources.
Detroit, Michigan (PRWEB) February 27, 2013
Ford produces a complete lineup of gasoline and diesel engine vehicles for sale in North America and around the world. One of the most popular engines is now sold by the UsedEngines.co company. All Powerstroke engines for sale are now sold for a reduced price to diesel vehicle owners and companies that install these motors. The acquisition of this engine type for online sales is one way that this company is helping provide better replacement motor resources. More information about the inventory can be located online at http://www.usedengines.co/ford-engines/73-powerstroke-engine-sale.
The creation of the diesel engine helped to provide a difference in power and performance in the automotive industry. Many vans, pickup trucks and SUVs are manufactured with diesel engine technologies. Ford Motor Company produces the majority of diesel engine vehicles in the United States apart from General Motors.
The 7.3 has become one of the most in demand for vehicle owners and installation companies. The preowned units that are now online are discounted to help provide a lower cost resource for buyers of Powerstroke motors.
Diesel motors and gasoline motors can have high mileage when in used condition. It is this mileage that can cause defects or early breakdown. One way that the UsedEngines.co company is using to raise customer assurance levels is by providing evaluations before motors are sold to the public.
These evaluations are conducted by trained diesel mechanics who know the Ford inventory and diesel technologies. These inspections are offered for a low cost to help buyers purchase a higher quality unit that is ready for installation in trucks or SUVs upon delivery.
To go with the new inspection processes, this company has rewritten more to policies to reflect the new quality standards. These standards are in place to provide multi-year protection for most of the inventory in stock. The application of these warranty programs is one new measure created by this company to help buyers. This is in response to many companies that do not offer protection for breakdown coverage more than 30 days after a sale is completed. This warranty incentive is now in addition to the no cost shipment policy announced earlier this year.
About Used Engines Co.
The Used Engines Co. sells and distributes its inventory of preowned motors inside United States. This company is now one of the top suppliers of secondary market engines to the public. The price structures used by this company make it possible for buyers to reduce engine installation costs for nearly any vehicle produced with in the past 25 years. The Used Engines Co. now sends all customer orders without charge to help provide additional cost saving measures to all buyers. This company maintains its online presence as well as its toll-free number to provide the highest levels of support.