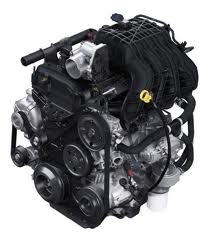 The warranty package that is now included with the rebuilt Ranger engines is applicable to all in stock engines.
Hartford, Connecticut (PRWEB) December 21, 2012
The Ford Ranger engine series in rebuilt condition is now added to the inventory for sale at RemanufacturedEnginesforSale.com. This new addition includes many of the variants of the 4-cylinder and V6 sizes. The 2.0, 2.3. 3.0 and 4.0 styles are now available for vehicle owners or engine installers to purchase online at a discount. More information about this addition can be found online at http://www.remanufacturedenginesforsale.com/ford/ford-ranger-engine.
Ford Motor Company produced the Ranger from 1983 until 2011. This compact pickup truck endured one of the longest production runs for any automobile. The Ranger competed directly with the Chevrolet S10 for a share of the pickup truck market and millions of these vehicles have been sold.
The new addition to the online inventory is expected to provide more variety for those that replace motors in these trucks.
The different sizes of motors that were used can bring complications to those that search online or offline for a replacement. The engineering and design that Ford used did not remain consistent year after year. The exact motor that is required for a replacement must be used by installers to ensure correct operation of a pickup. The RemanufacturedEnginesforSale.com company now stocks a number of variants to broaden the selection process.
The online quotation system recently built by this company is one that is helping more people receive pricing faster. Instead of calling in advance, a new virtual quote form now delivers the information that is typically offered with an offline quote. This new way of doing business has helped more engine buyers to get up to date pricing. The company toll free number remains in place for those that prefer to speak with a specialist instead.
The warranty package that is now included with the rebuilt Ranger engines is applicable to all in stock engines. This new 36-month coverage period is helping to provide an extension of protection. This brand new parts and labor warranty is one way that online and offline customers can have more assurance after engine installation is complete.
About Remanufactured Engines for Sale
The Remanufactured Engines for Sale company launched online in 2009. This company has built its reputation as an offline seller for decades selling to automotive professionals. The integration to selling motors to the general public has helped to expand annual sales revenue. By stocking all major domestic and foreign motors, the Remanufactured Engines for Sale company has built one of the largest online inventories. The extension of the warranty period and same day shipping have been added to assure continued customer satisfaction.