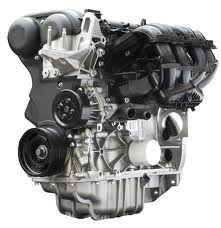 New pages are included on the company website daily that are informative and provide accurate information to customers.
Hartford, Connecticut (PRWEB) February 14, 2013
Ford Motor Company vehicles are in demand worldwide and have helped Ford become the number two automaker in the U.S. The opportunities for one Ford engine replacement company to sell to the public have helped to create a new online resource. The Rebuilt Engines Sale Co. website has now launched to provide a trusted source on the Internet to find classic and current edition motors from Ford. This company is adding inventory daily and what is currently in stock can be searched online at http://www.rebuiltenginessale.com/ford/rebuilt-ford-engines.
Many of the top-selling brands of automobiles, SUVs and pickup trucks carry the Ford nameplate. Names like Taurus, Sable, Ranger, F150, Expedition, Fusion and Focus have contributed to the worldwide success of Ford.
The new reconditioned motor resource created online is expected to offer discounts and incentives not currently found on some websites online. An expert team takes part in the building and reconstruction process that is required to reproduce OEM engines that are installed in Ford Motor Company vehicles.
The new website launch is helping the RebuiltEnginesSale.com company to introduce new features that buyers can use when researching a replacement motor. One feature located online is a sort and search feature on the website. Engines are grouped by automaker, size and type to make it easy to research before purchases are made. New pages are included on the company website daily that are informative and provide accurate information to customers.
A price distribution system is the method of delivery selected by this company apart from simple printing of MSRP prices. The system now in place offers immediate access to inventory levels, warranty information and other important details buyers need to purchase with confidence. The system is linked directly to company warehouse inventory and can be used daily as an alternative to the toll-free number in place for customers to use. These measures are some examples of the way this company is innovating its online sales.
Warranty programs are offered by this company for no charge to customers. The coverage term is currently positioned to remain in effect for 36 months to provide long-term protection against breakdown or other types of damage. These preventive measures can be difficult to find from online sellers and are offered as a courtesy to customers selecting this company for purchases.
About Rebuilt Engines Sale Co.
The Rebuilt Engines Sale Co. has successfully provided replacement motors to the trade industry for decades. The new placement of this company on the Internet is expected to help more buyers in the U.S. and Canada find a quality replacement motor for a discount price. This company stocks Chevrolet, Ford, Dodge, Chrysler, Plymouth, Jeep, Honda, Toyota and other automaker engine types and sizes. The Rebuilt Engines Sale Co. is one example of a 21st century retailer in the auto industry putting customer service before profits and other company gains. With a low price structure and fast shipment program, this company is positioned to gain ground as a secondary market seller online.