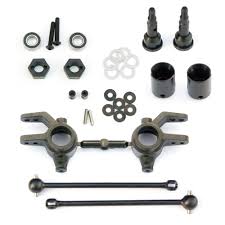 These efforts made by this company are designed to expand the buyer network created by this company in the United States and Canada.
Pittsburgh, Pennsylvania (PRWEB) April 04, 2013
Replacement parts for vehicles are usually sold by dealerships and shipped to local retailers able to resell to customers. One drawback to this solution is the traditionally higher markup charged by dealerships when selling genuine parts. The AutoProsUSA.com company is now selling used Ford replacement parts from its website online. These replacement parts are offered in more than one configuration to provide better pricing options for buyers searching for genuine auto parts at http://autoprosusa.com/superior-quality-ford-oem-parts.
Ford Motor Company produces cars, pickup trucks and SUVs that include more than one engine or transmission type. The development and engineering for these essential parts is consistently upgraded as new technologies are discovered or created.
The secondary auto parts market includes multiple types of sellers offering parts by Ford and other automakers in various conditions. The growth of online auto parts sales is creating more opportunities for buyers although quality still remains an issue.
The AutoProsUSA.com company sells its parts from the Ford Motor Company in used, rebuilt and OEM condition. These three styles provide more options for buyers comparing pricing and quality. The new online price guide tool is helping more customers to receive immediate pricing and quality information from multiple retailers at one time. This browsing tool is now capable of searching the complete company inventory to help save time when trying to locate parts for a newer or older Ford vehicle.
The new replacement parts by Ford are part of a company wide increase of inventory in this year. Parts from General Motors and import parts from Subaru have recently been announced for online buyers. These additions to the online and offline inventory are providing faster and more reliable resources for buyers to find parts in any condition online. These efforts made by this company are designed to expand the buyer network created by this company in the United States and Canada.
About AutoProsUSA.com
The AutoProsUSA.com company is a leading auto parts resource center online offering discounted parts and accessories for import and domestic automakers. This company provides a complete inventory of parts that range from newer to classic parts that can be hard to locate. Recent achievements by this company include the creation and implementation of a quote system online to serve immediate pricing to customers. The AutoProsUSA.com company attaches warranty coverage with all auto parts that are sold to customers as one effort to ensure that quality remains higher with every purchase both before and after installation is made.