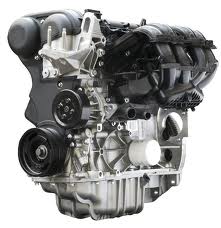 The application of the warranty protection is offered as additional assurance to buyers.
Houston, Texas (PRWEB) February 21, 2013
The Ford Taurus has been named one of the best-selling vehicles produced by Ford Motor Company. This vehicle remains in production due to the quality of the engine and confidence of buyers. The RemanufacturedEnginesforSale.com website is now attaching a new warranty to all Ford Taurus engines that are sold to the public. This new term of coverage is one way that this company is providing more value in its refurbished motors. More information about this term coverage can be located online at http://remanufacturedenginesforsale.com/ford/ford-v6-engine.
The Ford Taurus used two versions of the V6 motor to provide the power increase that sedan vehicle owners preferred. The original installation of the Vulcan V6 motor help to provide immediate horsepower that the earlier engine installations lacked. Development of a new engine series in the 1990s led to the insertion of a Duratec 3.0 motor in the Taurus.
This series remains in use and is part of the new warranty program enacted by this company. The protection now provided each sale of the V6 engine series is directly designed to help customers.
Facility upgrades have taken place over the past 24 months in order to offer the highest quality engine builds currently possible. Investments in engineering practices, tools and equipment have boosted the manufacturing capabilities at the RemanufacturedEnginesforSale.com company. New performance measuring and calibration testing is now provided after each automaker engine is rebuilt from the ground up. The application of the warranty protection is offered as additional assurance to buyers.
The entire company stock that is listed online can now be found through a new price delivery system launched online. This new system is offered as an extra way to receive immediate pricing for any in stock motor. The system includes all motors in all sizes and can be accessed through the Internet.
This price delivery system was created to speed up the quote process and eliminate the need for the submission of personal information before prices can be quoted. The company website now offers the system for use 365 days a year.
About Remanufactured Engines for Sale
The Remanufactured Engines for Sale company is a leading builder and distributor for reconditioned automobile, truck and SUV motors to the public and business industries. This company is known for attaching the lowest price to a series of inventory offered. The recent additions to the company website have made a difference in the amount of quotes generated by this company each year. By writing a new three-year warranty policy, more value has been created with each engine shipment. The Remanufactured Engines for Sale company frequently adds new inventory to its warehouse to help buyers locate engines produced within the past 25 years.