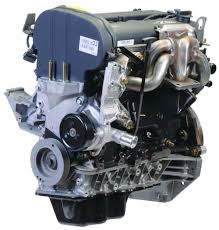 Ford terminated support for the 2.3L motors after the 1994 production year, and we're now working with suppliers that are able to offer these used condition assemblies
San Diego, CA (PRWEB) April 02, 2015
The Tempo from Ford is still one vehicle brand that is found on American roadways although these vehicles can be harder to purchase parts for in some parts of the country. The Preowned Engines company is now selling Ford Tempo 2.3L engines that are in used condition direct to the public at http://preownedengines.com/ford-tempo-2-3l-engine.
The inventory that is currently supplied is the HSC blocks that were manufactured in the United States between 1984 and 1994. These motors are 140 cubic inches and are OHV versions. The multiple fuel injection systems such as CFI, SFI and MPFI are included with the 2.3-liter variants that are now for sale online.
"Ford terminated support for the 2.3L motors after the 1994 production year, and we're now working with suppliers that are able to offer these used condition assemblies," said one PreownedEngines.com rep.
The 2.0-liter Tempo motors that are for sale in used condition are offered to buyers with a full warranty policy this year. Because older OEM components have the chance of failing, the included warranty program provides a little more assurance to a person who prefers to order motors that come with a plan for parts protection.
"Both the Tempo and Topaz used the 2.3-liter HSC motor blocks, and vehicle owners or mechanics who need to purchase these units can now do so using our website," the rep added.
The Preowned Engines website is now updated every day of the week with new sources of inventory from suppliers nationwide. Aside from the Ford I4 motor blocks in stock, a person who explores the company inventory will be able to find larger V6 and V8 motors from the Ford Motor Company in second hand condition for sale.
About PreownedEngines.com
The PreownedEngines.com company connects consumers with low priced automotive motor inventory through its national portal on the Internet. The company distributes price information and inventory stock data through its website. The PreownedEngines.com company adds different supplier inventory to its computer system daily to provide updated resources to buy diesel, hybrid or gasoline powered auto engines for sale.