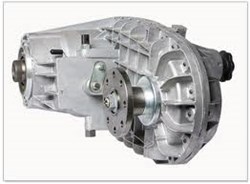 All of the transfer case units that are purchased for customer sale undergo testing and evaluations to help ensure customer quality.
Battle Creek, Michigan (PRWEB) October 29, 2012
Used Ford Motor Company transfer cases are now shipped free of charge from the TransferCasesforSale.com company. This new shipping change is the result of new business expansions completed by this used transfer case retailer. All in stock Ford drive train assembly units are sent out to vehicle owners and to businesses that install these cases for no cost in the continental United States. All used and rebuilt case assemblies that are in stock are eligible for this free shipping incentive to help lower the overall cost of these auto parts. More information about the Ford transfer cases or other inventory can be found by going to this link http://www.transfercasesforsale.com/used-ford-transfer-cases.
Many U.S. and foreign automakers have benefited from the creation of the four-wheel drive system. This technology was first used in military vehicles that required both on road and off road capabilities. The automotive industry has helped more drivers to experience a front and rear differential system and automakers like Ford continue to lead sales in the U.S.
With models like the Ranger and F-Series, Ford has been able to enhance its four-wheel drive program. The transfer case units in stock from TransferCasesforSale.com fit all modern and classic Ford vehicles capable of four-wheel drive.
Delicate gears help to make up the internal configuration of a transfer case. This unit is what is used to control the selection of standard or four-wheel drive in most modern vehicles. Auto body shops that perform inspections and replacements of these drive train units normally seek online and offline distributors that can provide timely replacements.
While the cost of a new unit can be expensive for some used car owners, the options of used or rebuilt units are helping to offer an alternative in price without affecting quality. The Transfer Cases for Sale company now offers uses and rebuilt transfer cases as part of its regular online and offline inventory.
Testing is one area that some companies skip when offering used or rebuilt automotive parts for sale. The age and price of a component can affect the way that testing is performed. Sales of some online automotive parts do not come with any type of warranty protection for reasons left up to each seller.
One way that the TransferCasesforSale.com website is offering an alternative is by providing spin tests for its transfer cases. These in depth tests prove the gear ratios that are required to work in conjunction with a transmission.
Along with spin tests and incentives like free shipping, all of the in stock inventory that is distributed online and offline from the Transfer Cases for Sale company receives the protection of a warranty. These new measures are part of a larger company expansion that has taken place since the first months of 2012 and are expected to continue.
About Transfer Cases for Sale
The used and rebuilt transfer case industry has helped Transfer Cases for Sale to expand its company operations. The use of four-wheel and all-wheel drive vehicles in the U.S. and Canada is one instance that has helped build company inventories. All of the transfer case units that are purchased for customer sale undergo testing and evaluations to help ensure customer quality is maintained. The expert staff at the Transfer Cases for Sale company have helped this retailer to expand its online presence annually since its inception in 2010.