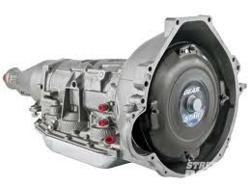 These new additions are now sold in rebuilt configurations for discounted prices online.
Seattle, Washington (PRWEB) December 16, 2012
Ford Motor Company has helped to expand the choices available for its vehicle line over the past 30 years. The F-Series pickups have remained among the best selling editions. One of the Ford transmissions that have helped instill consumer confidence in these vehicles is now sold by Got Transmissions online at http://www.gottransmissions.com/blog/ford-transmissions/ford-fseries-4r70w-transmissions.
This new addition to the pickup truck line is expected to help owners of the F-Series vehicles as well as others that swap or replace an existing transmission in classic and late model editions of these vehicles. These new additions are now sold in rebuilt configurations for discounted prices online.
The high torque levels and automatic overdrive put into the 4R70W series is one of the reasons that it has remained in use. The manual editions that were produced in the early 1980s were upgraded with the new electronically controlled editions. Part of this technology has helped Ford to broaden its vehicle offerings in its lineup and many of the same parts are now used across the company brands.
The GotTransmissions.com company now provides one of the largest Ford Motor Company inventories online due in part to the new company acquisitions. Top distributors and wholesalers have contracted with this company to offer lower mileage transmissions as an alternative to the ones typically found for sale through the secondary market. A new inventory inspection process now ensures that all preowned units conform to OEM specs and are tested for accuracy.
One of the innovations that have taken place at this company is the new no cost shipment policy that was enacted earlier this year. The new units that are now in stock are eligible for this new shipment policy. Customers that purchase online or offline and have transmissions sent inside the 48 continental states can now benefit from elimination of the freight cost.
This new reduction is designed to help lower the overall purchase price. Customers that frequently buy units for replacement in vehicles can now benefit from these repeated savings. The complete inventory that is available online can now be searched online at the http://www.gottransmissions.com website.
About Got Transmissions
The Got Transmissions company launched online in the year 2009 and has helped build its brand online for the past 3 years. With one of the largest inventories for automotive transmission assemblies, this company sells to vehicle owners and those that work in the auto industry. The company innovations like new warranty policies, elimination of shipping costs and faster shipment times has helped the Got Transmissions company to grow. The complete line of Ford, Chevrolet, Dodge, Toyota and other import inventories are now increased in stock on a regular basis to send to customers in the U.S. and Canada.