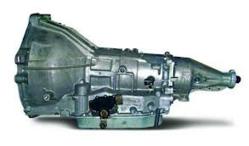 The manual and automatic units that are produced by Chevy were added for sale to customers last month.
San Francisco, California (PRWEB) January 31, 2013
Ford Motor Company remains one of the top manufacturers, sellers and distributors worldwide for SUV vehicles. Millions of these vehicles are purchased in new condition and preowned units are often sold by secondary dealerships. The RebuiltTransmissionsforSale.com company has added Ford transmissions to its lineup for SUV owners. This inventory is meant to provide an easy online solution to purchase the majority of the new and classic gearboxes produced by Ford. More information can be found online at http://rebuilttransmissionsforsale.com.
Aside from General Motors, the majority of SUVs that are used by drivers in the U.S. for commercial and non-commercial applications are offered by Ford. The Explorer, Expedition, Edge, Flex and Escape provide the range of on-road and off-road power that many drivers demand in vehicles.
One of the considerations that buyers make when locating a replacement transmission is if overdrive is required. These are separate modules and not all automatic units are used in specific vehicles. The rebuilt editions that are now in stock and ready for sale to SUV owners includes manual, automatic and overdrive units.
The rebuilding work that is now performed by this company includes various levels of automotive industry testing. These upgrades are now possible due to advancements in technologies and investments. The use of digital calibration tools and measurement software allows each transmission that is reconditioned to be verified for complete accuracy. The internal and external condition is reviewed through an in-depth process completed by a professional. These testing procedures are applicable to the complete company inventory that is now shipped nationwide.
Since Ford and General Motors represent the largest U.S. automakers, the new Ford additions to the company are in response to a recent Chevrolet inventory increase. The manual and automatic units that are produced by Chevy were added for sale to customers last month. This news was reported in an announcement located at http://www.prweb.com/releases/chevy-transmissions/rebuilt-transmissions/prweb10295612.htm. Due to the size of the GM inventory, units are now added model by model for buyers online and offline.
About Rebuilt Transmissions for Sale
The Rebuilt Transmissions for Sale company locates, rebuilds and sells domestic and foreign units to the trade industry and to the general public. This company is one of few now selling online for prices that are under MSRP. Through warranty programs and additional customer assurance, this company is now able to provide a higher level of service to all buyers. A unique system of quotes has been added to the Rebuilt Transmissions for Sale company to generate pricing automatically online. This new system is now in use and is responsible for delivering all of the online pricing apart from the company toll free phone quotation system.