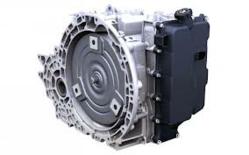 Got Transmissions has recently hired some of the best transmission builders to recondition its inventory of rebuilt gearboxes for sale.
Green Bay, Wisconsin (PRWEB) November 28, 2012
Ford transmissions are now shipped free of charge for the holiday season at GotTransmissions.com. This used and rebuilt transmission retailer has decided to eliminate the cost of shipping transmissions to continental U.S. customers. More information can be found at http://www.gottransmissions.com.
This change is expected to help those that replace or swap transmissions in Ford cars, trucks and SUVs. This free shipping offer is expected to remain in effect until further notice.
Ford Motor Company has constantly upgraded its technology used for transmissions since the 1960s. Ford has remained at the forefront of offering electronically controlled transmissions and shifting mechanisms to make gearing easier for drivers.
These technologies have helped Ford to increase its output of quality transmissions for vehicles in the U.S. and European countries. The transmissions for sale in stock at Got Transmissions represent all styles of transmissions.
The rebuilt auto parts industry has improved since the 1970s when it was first introduced. The concept of rebuilding parts to put in place of used ones is now one alternative for parts buyers. Parts that are rebuilt are cleaned, examined or replaced to ensure no interruptions with the operation of a transmission unit.
Got Transmissions has recently hired some of the best transmission builders to recondition its inventory of rebuilt gearboxes for sale.
Consumers that search for transmissions on the Internet can have difficult finding a quality source for distribution. Some auction websites allow the buying and selling of any auto part with or without a warranty. Verifying the quality of a transmission through a stock photograph and OEM spec sheet can be challenging to buyers.
The Got Transmissions company has updated its website with accurate descriptions of all inventory in stock to better serve the buying public here at this link http://www.gottransmissions.com/blog.
Along with the offer of free shipping for the holidays, all transmissions that are shipped from GotTransmissions.com include a parts warranty. This parts warranty is designed to offer assurance to buyers that purchase these units for personal or third party installations.
This new warranty protection now comes standard with all in stock transmissions shipped online or ordered offline.
About Got Transmissions
First launched online in 2009, Got Transmissions has remained a leader in used and rebuilt transmission sales online. By offering lower than competitive pricing, this gearbox retailer has been able to build a following of clients on both sides of the automotive industry. Selling to car owners and to businesses that replace transmissions is one example of how Got Transmissions has expanded its company online. The Got Transmissions website features transmissions from Ford, Chevrolet, Dodge, Toyota, Isuzu and Honda now shipped free.