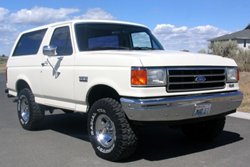 Both Ford and International brand diesel engines can be reviewed using our portal this year to provide one additional way to save money on replacement engine costs
Baton Rouge, LA (PRWEB) December 07, 2014
Diesel technologies are now more in demand in the U.S. partly due to the enhanced fuel economy compared to regular gasoline enabled vehicles. The Revven company is now discounting Ford used diesel engines through its portal at http://revven.com/used-ford-engines to help provide a reduced motor inventory to Ford van, car or truck owners.
The lowered prices for in stock diesel motors in preowned condition are now viewable when entering the Revven.com database located on the homepage. Many of the most popular Ford Motor Company or subsidiary brands can now be explored or reviewed in real time by purchasers of automotive engines.
"Both Ford and International brand diesel engines can be reviewed using our portal this year to provide one additional way to save money on replacement engine costs," said one Revven.com source.
The sale priced motors that are now offered in the Ford inventory this year are in addition to the recently announced Chevrolet parts sale. Used engines from Chevy including 5.3, 5.7 and 6.2 displacements can also be found while using the Revven company online. Complete prices are delivered through a quotation process.
"The Powerstroke diesel and similar models in Ford and Duramax in Chevy are some of the engine types that are available to explore or purchase through our website," said the source.
The Revven company has added a brand new phone number to take care of consumers who are not researching motors to buy on the Internet. The offline system at 1-877-808-5529 is now setup to help consumers with preowned engine questions find information easier through the toll-free number.
About Revven.com
The Revven.com company is one of the largest companies in the U.S. offering secondary market automotive parts and accessories to consumers. The company has built a national search portal that immediately provides access to price and inventory data. The Revven.com company works closely with consumers through its toll-free number and dedicated staff to help the public obtain the lowest pricing available for auto industry components.