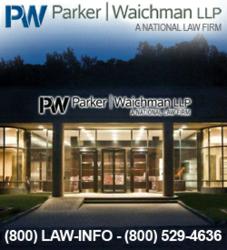 New York, New York (PRWEB) April 10, 2013
Parker Waichman LLP, a national law firm dedicated to protecting the rights of consumers who purchased dangerous or defective products, is warning the public that Ford vehicles have an alleged, unintended acceleration defect. The firm is informing consumers about the specific models that allegedly have this defect, and offers legal advice to those who purchased or leased these vehicles.
According to one class action lawsuit filed against the Ford Motor Company last month, some Ford vehicles manufactured between 2002 and 2010 contain a defect that causes the car to suddenly accelerate, placing drivers at risk for injury and damages (Civil Action No. 3:13-cv-6529). The alleged defect stems from the automobiles' electronic throttle system, which connects the gas pedal to the throttle electronically rather than mechanically, the suit alleges. The lawsuit also alleges that Ford knew about the issue and even had the means to correct it, but failed to do so until 2010. Even after Ford installed a fail-safe, the company allegedly failed to inform consumers about previous models that still have the defect.
According to the Los Angeles Times, the models with the alleged defects include the following:
Ford vehicles: 2005-2009 Crown Victoria, 2005-2010 E-Series, 2007-2010 Edge, 2009-2010 Escape, 2005-2010 Escape HEV, 2005-2010 Expedition, 2004-2010 Explorer, 2007-2010 Explorer Sport Trac, 2004-2010 F-Series, 2005-2007 Five Hundred, 2009-2010 Flex, 2008-2010 Focus, 2005-2007 Freestyle, 2006-2010 Fusion, 2005-2010 Mustang, 2008-2010 Taurus, 2008-2009 Taurus X, 2002-2005 Thunderbird, and 2010 Transit Connect
Lincoln vehicles: 2003-2006 LS, 2006-2008 Mark LT, 2009-2010 MKS, 2010 MKT, 2007-2010 MKX, 2006-2010 MKZ, 2005-2009 Town Car, and 2006-2010 Zephyr
Mercury vehicles: 2002-2005 Cougar (XR7), 2005-2009 Grand Marquis, 2009-2010 Mariner, 2005-2010 Mariner HEV, 2006-2010 Milan, 2005-2007 Montego, 2004-2010 Mountaineer, and 2008-2010 Sables
If you or someone you know purchased or leased a 2002 – 2010 Ford vehicle equipped with an electronic throttle control system, you may have valuable legal rights. Please visit our Ford Acceleration Defect Class Action Lawsuit page on yourlawyer.com or call 1(800)-LAW-INFO (1-800-529-4636) to speak with one of our experienced class action attorneys today.
Parker Waichman LLP is a leading mass tort, product liability, environmental and personal injury law firm that represents plaintiffs in personal injury lawsuits nationwide. The firm has offices in New York, Long Island, New Jersey, Washington, D.C., and Florida. For more than two decades, Parker Waichman LLP has assisted thousands of clients in receiving fair compensation due to the negligence of others.
Contact:
Parker Waichman LLP
Jordan Chaikin, Partner
(800) LAW-INFO
(800) 529-4636
http://www.yourlawyer.com