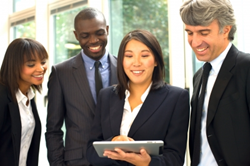 We're helping to announce the listings of foreclosed properties that are available to buy through our partners across the United States
Miami, FL (PRWEB) April 13, 2015
Buying homes that have been through the foreclosure process in the U.S. is how some investors find lower priced properties for use as rentals or to sell to buyers. The Real Estate Newswire website is now helping to feature foreclosed homes for sale that start in price as low as $10,000 online at http://realestatenewswire.com/save-big-foreclosures.
The houses that are available to review or purchase using the RENW website are offered by partner companies this year. The complete inventory of homes that can be explored extends across the United States. A real estate buyer who is searching for a way to find lower than market value homes will now have access to the available foreclosures.
"We're helping to announce the listings of foreclosed properties that are available to buy through our partners across the United States," said one Real Estate Newswire source.
The high rates of home foreclosures in Texas, Ohio, California and Florida have created opportunity for some housing industry investors to capitalize on rentals and direct home sales. Since the listings of homes are now available nationwide, there will now be a greater opportunity to find two, three or four-bedroom properties at a reduced price.
"Adults or investors who take interest in the discounted homes provided by our partners can close faster in most cases for a selected home for sale," said the source.
The Real Estate Newswire company recently posted its best cities to buy investment property in 2015 list for home buyers this year. This national list has already been updated with several additional markets that could be of interest to a property buyer at http://realestatenewswire.com/best-cities-buy-investment-property-2015.
About RealEstateNewswire.com
The RealEstateNewswire.com company supplies housing industry news, tips and educational guides to consumers who buy or sell single family houses. The company also introduces partners that offer discounts on services to adults. The RealEstateNewswire.com company updates its website daily and syndicates national news for investors, homeowners, buyers and brokers in the United States.