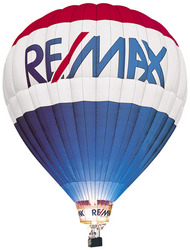 We are always looking to enhance our product service offering to our client's customers
Chicago, IL (PRWEB) May 1, 2008
RE/MAX real estate web sites across the country have added a foreclosed home search to their web sites. It can be found on the following RE/MAX real estate sites: Northern Illinois, New Jersey, Kansas, Missouri, Oklahoma, Arkansas, Alabama, Louisiana, Mississippi and Michigan.
The respective RE/MAX Web sites for these states are:

New Jersey RE/MAX remax-nj.com
Kansas and Missouri RE/MAX remax-midstates.com
Oklahoma RE/MAX remax-oklahoma.com
Arkansas RE/MAX remax-arkansas.com
Alabama RE/MAX remax-alabama.com
Louisiana RE/MAX remax-louisiana.com
Mississippi RE/MAX remax-mississippi.com
Michigan REMAX remax-michigan.com.
The same search feature is also available through individual agent Web sites in these Regions.
This new feature is the result of a strategic partnership between RealtyTrac (realtytrac.com), the national leading source of foreclosure data; Reliance Network, a leading developer of Web-based applications for real estate companies and four independently owned RE/MAX Regions.
In 2007, more than 2.2 million foreclosure filings - default notices, auction sale notices and bank repossessions - were reported on more than 1.2 million properties nationwide. This represents a 75 percent increase in total filings from 2006. The number of foreclosures continues to increase significantly in 2008 as millions of adjustable rate mortgages with teaser rates are reset.
RealtyTrac's foreclosure data has been added to the comprehensive property search feature on the RE/MAX Web sites so that consumers can access pre-foreclosure and foreclosure properties (including auctions and bank owned) in the same Web site as MLS listings, recently sold properties and neighborhood valuation tools -- thus providing a true 360-degree view of the market.
RE/MAX has a strong commitment to facilitating the interaction between RE/MAX agents and the public. Offering state-of-the-art technology and integrating it with all of the data consumers want to see, enhances the real estate process.
"This is an exciting partnership," said Rick Sharga, vice president of marketing at RealtyTrac. "This new search application will pull real-time data directly from our nationwide foreclosure database and provide consumers with a method to access distressed properties."
"We are always looking to enhance our product service offering to our client's customers," added Mike Soroker, CEO, Reliance Network.
About RE/MAX
RE/MAX Northern Illinois, RE/MAX of New Jersey, RE/MAX Mid-States/Dixie and RE/MAX of Michigan are independently owned and operated regions of the global RE/MAX International real estate network, which consists of 7,000 independently owned offices and 100,000 Affiliated members in 65 different countries. RE/MAX Affiliates lead the industry in professional designations, experience, production, service and technical innovation while providing real estate services in residential, commercial, referral, relocation, and asset management to their clients. No one sells more real estate than RE/MAX.
About Reliance Network
Headquartered in Holland, Pennsylvania, and its Operation Center in Bellevue, Washington, Reliance Network, LLC is the leading provider of Web-based applications for real estate professionals throughout the U.S. Internet applications include company Intranets and client portal Extranets, along with full marketing-oriented completely customizable Agent Web sites with integrated property search. Their property search work encompasses complete IDX and VOW integrated solutions that allow Agents and Brokers to generate and manage leads online from all listings in their respective area of specialty. Its highly effective and continually advancing Lead Generation suite of applications maximizes the overall reach of user's Web system, while delivering relative and targeted traffic efficiently. For more information about Reliance Network services and products, please visit reliancenetwork.com.
About RealtyTrac Inc.
Ranked as the third largest real estate site by MediaMetrix and No. 53 on Inc. magazine's 2006 Inc. 500 list of the nation's fastest-growing private companies, RealtyTrac Inc. (http://www.realtytrac.com), is the leading online marketplace for foreclosure properties, providing all the resources that home seekers, investors and real estate agents need to locate, evaluate and buy properties below market value.
Founded in 1996, RealtyTrac publishes the largest and most comprehensive national database of pre-foreclosure, foreclosure, For Sale By Owner, resale and new construction properties, with more than 1 million properties across the country, property reports, productivity tools and extensive professional resources. RealtyTrac hosts nearly 3 million unique visitors monthly and has been chosen to supply foreclosure data to MSN Real Estate, Yahoo! Real Estate and The Wall Street Journal's Real Estate Journal. For more information, visit http://www.realtytrac.com.
###