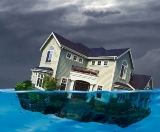 There are some very specific things that potential foreclosure buyers need to know.
Walnut Creek, CA (Vocus/PRWEB) May 11, 2011
Pete Sabine, an East Bay real estate agent at J. Rockcliff Realtors in Lafayette, is one of five presenters at: "How to Buy Foreclosures at the Courthouse Auctions," being held on May 14 from 9 am to 12 pm at the Heather Farm Park Club Room at 301 San Carlos in Walnut Creek.
Sabine is a veteran real estate broker with a deep knowledge of real estate investments and real estate foreclosures. He will share his views and trade secrets regarding important resources and strategies, his experiences and techniques, and the dos and don'ts of flipping homes.
"There are some very specific things that potential foreclosure buyers need to know," said Pete Sabine. "Just like building a house, buying one requires the right set of tools."
Sabine's will show participants:

How to invest in trustee sale auction properties by leveraging local expertise to make your distressed real estate investment activities profitable with the least amount of risk
How to pledge your securities portfolio to obtain a revolving line of credit for personal or business use with rates as low as 3% and no credit, employment or income required
High yield Trust Deed investments and private money financing for real estate investors
How to create equity and build wealth investing in rental property without relying upon market value appreciation
Special government-sponsored financing program that allows investors to purchase foreclosure investment properties with only a 10% down payment and no required bank appraisal or mortgage insurance
How to access lists of discounted foreclosure properties updated daily and sent directly to your email inbox
16 of the most effective Buy-Fix-Flip and Buy-Fix & Hold do's and don'ts for successful real estate investors
In addition to Sabine, speakers will include four other seasoned real estate professionals, who will share their proven methods for acquiring, financing, and rehabilitating properties in carefully selected Northern California real estate markets. Unlike many how-to buy real estate seminars, this gives all the information one needs going into an auction setting.
Those additional speakers include:
1) Robert Kramer - who has purchased thousands of distressed real estate at Trustee Sale auctions in Alameda, Contra Costa, San Francisco, Marin and Sonoma Counties since 1975.
2) Mark Hanf of Pacific Private Money Loans – whose lending and financial services company serves the growing capital needs of real estate investors in California.
3) Joe Stokley – a property management expert will specifically cover his top 12 property management tips that help ensure a hassle free ownership experience and minimize costly tenant turnover cycles.
4) Rod Deily, owner and mortgage broker of Titan Real Estate Investments – who, since 1980, has provided a wide range of private and institutional financing resources for real estate investors.
Seating for this event is limited to the first 60 attendees, so the presented encourage interested parties to RSVP online at http://RealEstateInvestorInsiderInfo.eventbrite.com/.
For more information about "How to Buy Foreclosures at the Courthouse Auctions" or any of Pete Sabine's other services, call him at (925) 385-2340 or visit him on the web at ContraCostaHomeSearch.com.
About Pete Sabine
Pete Sabine is a full-time Real Estate Consultant specializing in residential and income property sales since 1985. Pete brings together an extensive background in sales, marketing, negotiation, relocation, and construction with buying and selling strategies focused on delivering quality services, expertise and innovative solutions for his clients.
###