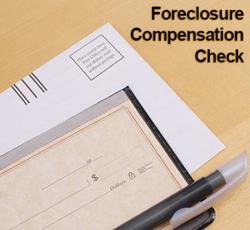 "It is an enormous task to allocate and disperse the Independent Foreclosure Review payment checks. Rust Consulting is working ardently to accomplish the assignment and owns internal mistakes in the process." ~ Jenna Thuening
Minneapolis, MN (PRWEB) May 09, 2013
According to a May 8th Bloomberg report, Rust Consulting of Minneapolis, the agent responsible for foreclosure compensation checks according to the Independent Foreclosure Review (IFR) Payment Agreement, said yesterday that "a clerical error led to some borrowers in the May 3, 2013, wave of payments being sent checks for less than the amount that the Federal Reserve directed those borrowers to be paid." Rust has corrected the mistake and announced its intentions to mail supplemental checks to affected borrowers as soon as May 17, 2013, making up for the insufficient amounts qualifying homeowners were to be paid.
"Concerned recipients will have a letter explaining the reason for the error will be included with the supplemental check," says Jenna Thuening, owner of Home Destination. "Many caught in the Minnesota foreclosure timeline are eager to gain some sense of closure to the hardships following losing their homes."
4.2 million individuals are or will gain the Independent Foreclosure Review compensation checks they have been waiting for. Regulators are dividing $3.6 billion in payments among the qualifying recipients; of these, 2.4 million homeowners are receiving $300. The correct total foreclosure reimbursement amounts are categorized on the Federal Reserve Board's website.
The recipients of the foreclosure compensation checks are mortgage loan borrowers whose homes were in any stage of a foreclosure process during 2009 or 2010, and whose mortgage servicers were among the 13 companies, or their subsidiaries or affiliates. Compensation checks began to go out in the mail April 12.
According to the OCC website, regulators at the Office of the Comptroller of the Currency and the Federal Reserve board announced that all 4.4 million people who received a foreclosure notice in 2009 or 2010 could expect to receive a compensation check, regardless of whether they suffered any harm or were wronged. All things being even, the $3.6 billion allocated to the indicated homeowners would find a medium of everyone gaining a check just over $800.
Eventually, regulators established 11 categories in hopes to extend more money for homeowners who suffered greater harm. A "completed foreclosure" of a borrower protected by bankruptcy law, for example, would yield at minimum a $31,250 payout. Others would receive just $300, states Business Wire in a press release titled "Rust Provides Update on Independent Foreclosure Review Settlement Payments". The Fed acknowledges the erroneous compensation payments have been sent, and says they will be corrected.
The OCC offers details of the IFR compensation categories. However, a recent GOA assessment of the process indicates tangles in the job and suggests lessons that can be learned from the process.
Questions remain as to the description of exactly what situations fall into which categories. The "Other ($3,000 & Up)" category comprises significant numbers that are unspecified.
In January, legislators seeking to help stop the foreclosure crisis, including Representative Maxine Waters,Senator Robert Menendez, together with Representatives Brad Miller and Luis Gutierrez, requested that the Government Accountability Office (GAO) monitor the Independent Foreclosure Review process. On April 17, 2013, the GAO issued its second report on the topic, unveiling a list of shortcomings. The report revealed that although regulators publicly released more information on the foreclosure review process than is typically disclosed in connection with a consent order, key elements of communication are missing, explaining why compensation checks stun recipients.
Compensation Categories As Outlined By The Regulators:

Modification Request Approved ($300 - $500)
Modification Request Denied ($1,000 - $6,000)
Modification Request Received - but no underwriting decision made ($400 - $800)
Servicer Did Not Engage With Borrower - in a loan modification or other loss mitigation action ($300 - $600)
Other Loans ($300 - $500)
Other Loans ($3,000 - $125,000)
Questions about the status of the check or any other inquiries regarding the Independent Foreclosure Review should be given to Rust Consulting; as they are the paying agent for the Federal Reserve Board. Rust Consulting is the agency intended to handle questions and provide answers. The Federal Reserve Board promises to continue monitoring the payments closely and encourages borrowers who have concerns or experience difficulties cashing their checks to call Rust at 1-888-952-9105.
Home Destination is a Certified Distressed Property Expert who is passionate to help Minneapolis real estate sellers and home buyers enjoy their homes; gaining a compensation check timely and in full may be part of that. Call 613-396-7832 for guidance.