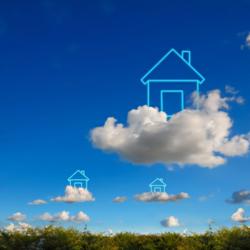 The instant contact method added to the PLB Investment Group website is now a new way for homeowners to receive faster service.
Clearwater, Florida (PRWEB) April 23, 2013
Foreclosure remains an issue for some homeowners who have exhausted all routes to save a home from entering the foreclosure process. The PLB Investment Group is one example of Florida companies offering services to aid homeowners. This company is now offering foreclosure help in Clearwater, FL at http://www.realestatetampaflorida.com/sell-your-house. This service is designed to introduce homeowners to alternative methods when other options have lapsed or been proven unsuccessful.
The 67 counties in Florida currently hold millions of residents and others who own homes in the state. The threat of foreclosure remains strong for some homeowners due to job loss, unfortunate financial setbacks and other instances.
While government assistance remains available, not all homeowners qualify or have surpassed the time frame for completing documents by due dates. The services offered by the PLB Group in Pinellas County are now expected to help homeowners in Clearwater and surrounding cities.
The new services that are offered to help avoid foreclosure and other problems with properties are now listed on the company website. These services have been updated this year to include more alternatives for buyers. The buyer and seller network working closely with this company ensures that all options are explored for men and women who own a home. The company specialists now provide immediate contact to help lessen the delay of providing prompt assistance.
The instant contact method added to the PLB Investment Group website is now a new way for homeowners to receive faster service. Because this form is linked directly to the company specialists, information and answers to questions can now be shared faster and easier. This new submission form is designed to offer help and solutions that can be hard to find when options have run out for homeowners. This company is comprised of experts who are specialists in foreclosure options and other real estate transactions.
About PLB Investment Group
The PLB Investment Group company has built its central Florida reputation by providing immediate services to men and women with extraordinary real estate issues. This company buys and sells homes on a regular basis to provide opportunities for buyers and sellers equally. The real estate specialists and investors working for this company provide immediate assistance when inquiries are made. The PLB Investment Group updates its company website with new information and answers to common questions. This online resource center now serves as one of the fastest forms of contact with company specialists.