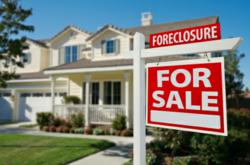 Boston, MA (PRWEB) April 25, 2012
The foreclosure crisis has created an amazing opportunity for homebuyers and real estate investors to pick up homes at a fraction of what they sold for a few years ago. Unfortunately, locating these properties and sourcing the best discounts has been incredibly challenging.
A plethora of new or returning real estate agents with little experience with foreclosures and new websites popping up which demanding ridiculous membership or access fees, have limited numbers of foreclosure listings, out-dated information and provide extremely limited information have made it both expensive and frustrating for interested buyers.
That is now all a thing of the past, thanks to the launch of a dedicated free foreclosure listing search engine. This free foreclosure listings website doesn't tease buyers with trial periods and requires no credit card information to search its rapidly growing database of over 100,000 foreclosure properties.
Located at WatchForeclosure.com, this powerful new and much needed source of free foreclosure listings boasts access to an enormous amount of distressed and discounted properties from all over the United States. Bank owned properties, foreclosed homes and REOs, HUD homes and government foreclosures, short sales and even pre-foreclosure auction properties can all be found without jumping through any hoops. Family homes, waterfront estates and high end condos in the nation's favorite hot spots at bargain prices are all now just a click away.
The new site is packed with features that make evaluating potential property purchases and investments easier than ever before. Hone in on hot searches, including over 3,284 foreclosure listings for under $10,000, get free instant access to the seller's contact details and discover all the data you need to make a decision in one place. Search results bring up tax information, provide previous sales prices and are integrated with Zillow for current home value estimates and Google maps for street views. Plus of course users will find mortgage calculators, buying tips and information on the foreclosure processes in each state to make investing further afield easier.
Two great examples of foreclosure listings found on the site at the time of this release are 4 bedroom bank owned home in southwest Florida listed for just $244,900, which previously sold for $827,000 and now valued at least $311,000 according to Zillow and a Fannie Mae REO boasting 6 bedrooms, over 5,000 square feet and 70 feet of waterfront for just $67,000.
Between the recent giant mortgage settlements bring more loan modifications, lenders finding new ways to address delinquent loans from principal reductions to converting them to rentals and the hot competition over discounted homes time may certainly be running out for capitalizing on the current window of opportunity in the U.S. housing market. Though for now, WatchForeclosure.com gives individuals and families access to big discounts, while providing tons of options for active real estate investors.
About WatchForeclosure.com
The watchforeclosure.com is one of the country's leading foreclosure listing websites. They provide free comprehensive information on foreclosed homes, bank owned properties, HUD and government foreclosures, short sales and pre-foreclosure auctions.