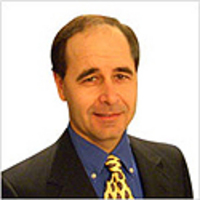 If it sounds too good to be true, it probably is. Do your own Due Diligence
Orange, CA (PRWEB) March 31, 2011
Private investor, Simon Volkov, announces his decision to open up VIP membership to his website, SimonVolkov.com, for the general public. Normally approximately $1,200 per year, Volkov has decided to give back to the community, as part of a "semi-retirement", by allowing access to his work at no cost.
Simon Volkov, a residential real estate investor, is providing access to thousands of real estate articles on his blog. Offering a wealth of knowledge about real estate, bankruptcy, probate, promissory notes, short sale, foreclosure, and other related subjects, Volkov feels these are topics that people should educate themselves on. By allowing access to the information on his website at no cost, he is offering the public that opportunity.
This information is helpful for investors, as well as people losing their homes. These articles explain what to do, what not to do, and how to do it. Volkov's articles are based on his personal experiences, and will let other's learn from him rather than doing the time consuming work on their own.
Investors, homeowners, and future homeowners alike surely should not miss this rare opportunity to gain beneficial knowledge from his real life experience that would otherwise take years to learn. This free real estate investing library will turn out to be very profitable for those who take the time to absorb as much knowledge from Volkov's website as possible.
Started in 2006, The Simon Volkov website has grown to become an online research center for residential real estate investors and delinquent homeowners alike. Headquartered in Orange, CA Simon Volkov specialized in Probate, Bankruptcy and Divorce liquidations sales. Volkov's unique investments have allowed him to pursue new ventures and give back to the community.
Those interested in taking advantage of this valuable opportunity should visit SimonVolkov.com.
###