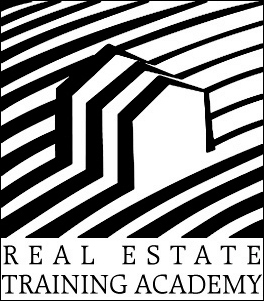 If top real estate companies are taking foreclosures and short sales seriously, then we can't afford not to
West Palm Beach, Florida (PRWEB) March 5, 2007
With the "real estate bubble" bursting, according to many experts, homeowners are finding that they owe more than their homes are worth and are looking for alternatives. In a 90 minute tele-class, Heather Seitz, founder of the Real Estate Training Academy, interviews Dwan Bent, short sale expert, on the increasing number of foreclosures and short sales and the impact on the real estate and financial markets.
"Today, more than ever, real estate investors and Realtors® need to be able to know how to work with foreclosures and negotiate 'short sales' effectively, so they can help homeowners facing foreclosure before it's too late," says Heather Seitz, President of the RealEstateTrainingAcademy.com. "By learning what to say to the banks and how to present a "package", investors gain a competitive advantage over the competition".
RealEstateTrainingAcademy.com is a premier real estate website offering online access to industry experts and up to date real estate investment and technology training. The company makes it their business to research leading experts, create informative training resources, and to provide quality content to their subscribers.
This month's focus is on foreclosures and short sales.
"Our mission is to provide up-to-date, cutting edge training, tool and technology to our subscribers on a weekly basis so they can make sound real estate investment decisions," says Seitz. "And, if you're in real estate right now, you can't avoid foreclosures and short sales."
Foreclosures and short sales can't be dismissed, evidenced by the fact that even major real estate companies, like Keller Williams Realty for example, are teaching their real estate agents how to use short sales when deal with clients facing foreclosure.
"If top real estate companies are taking foreclosures and short sales seriously, then we can't afford not to," says Brandon Tankersley, co-founder of the Real Estate Training Academy.
For additional information on foreclosures and short sales – and to access the free short sale and foreclosure interview with Dwan Bent and Heather Seitz, contact Kathleen Cagiati.
About RealEstateTrainingAcademy.com
The Real Estate Training Academy is a real estate training system providing up-to-date information on real estate investing in a 6 Phase, affordable system. Their faculty, staff and contributors consist of industry experts and marketing strategists. For more information on the Real Estate Training Academy's 6 phase approach to real estate and to access the short sale interview visit the Website.
Contact:
Kathleen Cagiati, director of public relations
The Real Estate Training Academy, LLC
978-927-1395