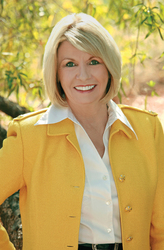 And believe me there is a difference in life after foreclosure as opposed to life without foreclosure. We may not be able to save every house, but we can offer the saving hand to every financially distressed homeowner. Currently we see lenders are more receptive to expediting the short sale process
Scottsdale, Arizona (PRWEB) January 12, 2009
Certified Distressed Property Expert (CDPE) Gayle Henderson , of RE/MAX Excalibur in Scottsdale, insists that foreclosure is not the answer to the current home ownership crisis looming throughout Maricopa County.
December 23, 2008, Henderson was notified by ARMLS (Arizona Regional Multiple List System) announcing a pilot program fostered by Fannie Mae and orchestrated through Countrywide loans to streamline the short sale process. "It felt like the best Christmas present I could imagine," said Henderson, who is working tirelessly to help stabilize the housing market through assisting homeowners with loan modifications and short sales. "Arguably, the housing market accompanied by the financial institutions that lend the money is the bedrock of our economy," said Henderson.
When Bob Bemis, CEO of ARMLS was approached by Fannie Mae as one of five national MLS systems to participate in this pilot program, his reaction was positive and supportive. "We need to do something about streamlining the short sale system," said Bemis. "And this seems to be a credible program to test," he continued.
Short sales eligible for this pilot program have been identified as those on the market as of December 8, 2008. Listing agents of those properties have been contacted by Countrywide to submit the short sale package on behalf of the seller. Countrywide, in turn, will establish a preapproved sales price which will be reflected during the 90-day pilot program as the list price. Any price changes during the listing period will potentially disqualify the property from the pre-approved status granted by Countrywide. The program is designed to expedite the short sale process, move inventory more quickly minimizing the lenders loss, while assisting the homeowners to avoid foreclosure.
"Getting the word out to Buyers and Buyers Agents that short sales are becoming the new attractive property to buy is key in helping stabilize our market," said Henderson. "The value in buying a short sale is tremendous. The Seller, frequently, is still living in the home, keeping up with routine maintenance both inside and out. The pricing is at current market value. And the condition surpasses most of its foreclosure counterparts."
"Not understanding the consequences of foreclosure lead many homeowners to just give up," said Henderson. "And believe me there is a difference in life after foreclosure as opposed to life without foreclosure. We may not be able to save every house, but we can offer the saving hand to every financially distressed homeowner. Currently we see lenders are more receptive to expediting the short sale process," said Henderson. It is important to remember that lenders are not in the business of acquiring property, they are in the business to lend money. Helping to clear these non-performing assets (default loans) from their books will result in a quicker bounce back in this economic crisis.
For a confidential phone interview regarding your real estate questions, contact Gayle Henderson at 602-850-4335.
Gayle Henderson, PC, CRS, GRI, ABR, CLHMS, E-Pro, CDPE is available for comment and contribution to Real Estate related issues. Contact Gayle Henderson at 602-850-4335 or visit http://www.AZAvoidForeclosureNow.com.
# # #