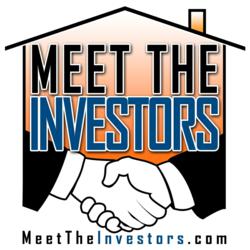 "Many people want to take advantage of this opportunity, whereby they can buy foreclosed homes at deep discounts of 30, 40, 50%, or more." - Dr. Singh
Oyster Bay, NY (PRWEB) July 20, 2012
The breakdown of the real estate market since 2007 is the primary cause of the devastating recession and unemployment crisis. Even after five years of economic breakdown, some states such as Nevada are still at 11% unemployment rate! The problem is that many people (about 95%) are used to being employees instead of employers. A simple solution lies in educating people to become employers. While the United States government spends a lot of money for different programs, there is hardly anything done to educate people as how to be self-employed and to become entrepreneurs in ventures such buying foreclosed homes, of which there are still plenty. Rather than seeking advice from politicians, Americans and the media should be looking for solutions to the unemployment problem from entrepreneurs like Dr. Harsimran Singh.
Singh was born in India to a life of crushing poverty. In his town of Meerut, eating two meals a day was a cause of celebration. As a child, he went bare foot, studied his lessons under the street lights, and lived in a home with a leaky mud-roof. Dr. Singh migrated to the United States with a total of $8 in his pocket in 1973.
He started buying distressed houses and became a pioneer in providing decent housings to thousands of homeless people living in shelters in NYC. Now, Dr. Singh is launching a nationwide employment program by making it possible for the unemployed or those that are seeking supplemental income to locate and sell foreclosures by becoming partners with investors at no expense to the government. His new program, Meet The Investors Corp., has a list of over 11,000 investors who may be willing to buy foreclosures found by locators.
"Many people want to take advantage of this opportunity, whereby they can buy foreclosed homes at deep discounts of 30, 40, 50%, or more," says Dr. Singh, "but they either lack the financial resources or do not have the time and expertise to find the foreclosures. Our goal is to train and connect the above two categories of people, locators that seek additional income to locate foreclosures and investors to invest in them. At times, they can both thus earn anywhere from 9% to 50% returns, sometimes even higher."
Dr. Singh founded Meet The Investors Corp. to stimulate the economy and create entrepreneurs. He has written a manual of over 200 pages which provides step-by-step guidance to buy foreclosures. Along with the manual, Dr. Singh gives away his book A to Z of Foreclosures- Real Estate Worth Millions Acquired for free when anyone becomes a member of Meet The Investors group.
"Enriching the low and middle income people," states Dr. Singh "is my way of paying back debt to the nation where I landed with almost nothing."
More about Dr. Singh:
Singh is an author of 13 books, inspirational speaker, philanthropist, and highly successful investor. As one of the largest buyers of foreclosures on Long Island, at times he closes a deal every day of the month. He has done multiple deals nationwide since 1984. Singh's ideas are practical, unique and extremely successful as evident from his personal and public service records. Follow updates from Dr. Singh on Facebook, Twitter, and LinkedIn.