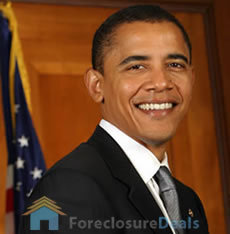 I think the most important thing when it comes to declining home values, is number one, preventing further foreclosures that erode home values across the board.
Miami, Florida (PRWEB) January 21, 2009
Foreclosure filings soared 81 percent nationwide last year while property owners continued to battle plummeting home prices, tighter mortgage lending guidelines, and the longest recession in over 25 years.
In December alone, foreclosure filings jumped to over 300,000, a 41 percent increase from the same month last year. In 2008, over 2.3 million properties were either issued a Notice of Default, Notice of Auction, or seized by mortgage banks and lenders.
"If we don't adopt a comprehensive national policy, we'll have 5 million to 8 million new foreclosed homes in the next three years," said Kenneth Rosen, chairman of the Fisher Center for Real Estate and Urban Economics at the University of California, Berkeley.
With the nation reeling from a combination of the loss of over 2.6 million jobs, the most since 1945, and the worst stock market performance since the Great Depression, President Barack Obama said, "The country needs to prevent foreclosures to revive the housing market and economy."
"We've been intimately involved in the housing and foreclosure markets for over 10 years," said Robert Stone, ForeclosureDeals.com's business developmet director, "and we've never seen anything like this. What started as isolated pockets in high-risk areas has now spread to a national epidemic. If left unchecked, it won't be long before the US foreclosure crisis exerts an undeniable impact on the global economy. We strongly urge President Obama to follow through with his campaign promises and act swiftly to avert an economic crisis of more. To take advantage of these features and to learn more, please global proportions."
During his campaign, President Obama proposed a 10 billion dollar foreclosure prevention fund to help homeowners sell homes they can no longer afford, or modify their existing mortgage loan to avoid foreclosure or bankruptcy.
President Obama also stated that he supported amendments to current bankruptcy laws that prevent courts and judges from modifying mortgage payments. His position was that the subprime mortgage industry, which has engaged in dangerous and sometimes unscrupulous business practices, should not be shielded by outdated federal law.
"If the government can bail out investment banks on Wall Street," said President Obama, "then we can extend a hand to folks who are struggling on Main Street." When asked about housing relief during a CNBC interview, President Obama said, "I think the most important thing when it comes to declining home values, is number one, preventing further foreclosures that erode home values across the board."
All indications on Capitol Hill point to the strong possibility that immediate foreclosure relief will most likely come from the remaining $350 billion left over from the original $700 billion earmarked in the "TARP" bailout fund. The initial $350 billion was approved and allocated by the Treasury to assist banks and lenders, but congressional Democrats are demanding that it now be used to help home owners avoid foreclosure.
"We all appreciated and stood behind the President's campaign rhetoric regarding the need for housing and foreclosure rescue and reform," said Mr. Robert Stone, "but now is the time for action. We implore the President and his staff to act quickly and decisively."
About ForeclosureDeals.com:
ForeclosureDeals.com is an independent foreclosure listings service that researches, reviews, and gathers foreclosure data from numerous sources. They are committed to presenting consumers with foreclosure tools, information, and resources, as well as the most up to date foreclosure listings available anywhere in the market today. Because ForeclosureDeals.com is not affiliated with any bank, lender, real estate agency, or financial institution, consumers can be assured that they are receiving completely unbiased information.
For more information, visit: ForeclosureDeals.com.
###