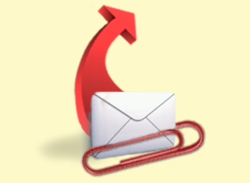 "Our Salesforce.com clients have recognized the need for a 'basic' ETL tool just for importing or updating order status, new pricing schedules, RMA requests, etc. eLoader 2.0 is perfect for light-to-medium transaction needs"
Fair Haven, NJ (PRWEB) August 31, 2012
ForeFront, a leader in Enterprise Cloud solutions, announces eLoader 2.0, a free application that effortlessly allows users to import data via email attachments into Salesforce object fields. The data upsert process is seamless, easy and convenient.
Features of eLoader 2.0 include a proven data import function (attach updates file to an email), automatic workflow set-up of email service, multiple Salesforce object processing, upserts by external IDs, and the ability to save up to a thousand of different mappings. eLoader 2.0 is the perfect app when ease of use is required for updating account/object information – for Salesforce users and non-users alike.
"Our Salesforce.com clients have recognized the need for a 'basic' ETL tool just for importing or updating order status, new pricing schedules, RMA requests, etc. eLoader 2.0 is perfect for light-to-medium transaction needs", stated Anne Marie Berger, Managing Partner at ForeFront. "The beauty is that our clients now have the ability to reach out to their non-Salesforce partners and get information updates integrated into their Salesforce.com instance; and it's free!"
The initial release of eLoader (version 1.0) is available at the AppExchange Market. To receive the free eLoader 2.0, please call ForeFront at +1.732.212.0800. For a minimal cost, the app can be customized to your specifications. eLoader 2.0 capabilities will be demonstrated at the coming Dreamforce event, booth 240.
About eLoader 2.0
Attaching your data files to an email and sending it for seamless data loading is easy. In fact, eLoader has never been more convenient; one does not even need to be a Salesforce.com user. A sales channel partner, supplier or customer can use eLoader without manual or system administrative intervention. Lastly, to complete one's needs, it is possible to import data like invoices, leads, accounts, expense reports, inventory, event registration, and more.
About ForeFront
ForeFront offers unique cloud technology integration know-how, across platforms, systems and business applications. Our core focus is Enterprise CRM and ERP solutions. ForeFront is a trusted Salesforce.com partner and was awarded IBM 'Solution Provider of the Year'.