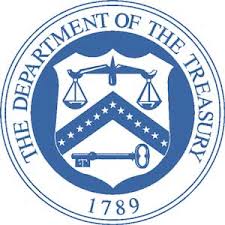 Based on comments by officials of the Treasury Department, retirement accounts are perceived as presenting a low risk for the kind of evasion the law is intended to stop
Miami, FL (PRWEB) August 03, 2012
The U.S. Treasury Department recently announced that the Foreign Account Tax Compliance Act (FACTA) will not apply to retirement account, such as IRAs and 401(k) plans, including the Solo 401K plan and the self directed IRA.
FATCA, enacted March 18, 2010, aims to curb tax evasion through the use of offshore bank accounts, by requiring foreign financial institutions -- including investment advisers, hedge funds, private equity funds, banks and other types of foreign financial institutions, to report their American accountholders' assets above a certain threshold, to IRS. Under the FACTA rules, Certain U.S. taxpayers holding specified foreign financial assets with an aggregate value exceeding $50,000 will report information about those assets on new Form 8938, which must be attached to the taxpayer's annual income tax return. Higher asset thresholds apply to U.S. taxpayers who file a joint tax return or who reside abroad. "Based on comments by officials of the Treasury Department, retirement accounts are perceived as presenting a low risk for the kind of evasion the law is intended to stop, " stated Adam Bergman, Esq, a tax attorney with the IRA Financial Group.
"The FACTA rules are broad, but the application for retirement accounts and retirement account investments are quite limited, " stated Mr. Bergman. Foreign real estate is not a specified foreign financial asset required to be reported on Form 8938. For example, a personal residence or a rental property does not have to be reported. However, if the real estate is held through a foreign entity, such as a corporation, partnership, trust or estate, then the interest in the entity is a specified foreign financial asset that is reported on Form 8938, if the total value of all your specified foreign financial assets is greater than the reporting threshold that applies to you. Also, Foreign currency and precious metals, such as gold is not a specified foreign financial asset and is not reportable on Form 8938.
"The fact that retirement accounts will generally be exempt from the FACTA reporting requirements will be a huge relief to retirement investors, "stated Mr. Bergman. Reporting applies for assets held in taxable years beginning after March 18, 2010. For most taxpayers this will be the 2011 tax return they file during the 2012 tax filing season. Failure to report foreign financial assets on Form 8938 will result in a penalty of $10,000 (and a penalty up to $50,000 for continued failure after IRS notification). Further, underpayments of tax attributable to non-disclosed foreign financial assets will be subject to an additional substantial understatement penalty of 40 percent.
On July 26, 2012, The U.S. Treasury unveiled a model reciprocal intergovernmental agreement to which the United States and five other countries agreed. The agreement allows signatories -- which will include financial institutions in France, Germany, Italy, Spain, the United Kingdom and the United States -- to list specific exempt types of retirement plans in an appendix.
To learn more about the impact of the FACTA rules on retirement accounts, such as a self directed IRA or solo 401K plan, please contact a retirement expert at 800-472-0646 or visit http://www.irafinancialgroup.com
The IRA Financial Group was founded by a group of top law firm tax and ERISA lawyers who have worked at some of the largest law firms in the United States, such as White & Case LLP, Dewey & LeBoeuf LLP, and Thelen LLP.
IRA Financial Group is the market's leading provider of self-directed solo 401(k) plans. IRA Financial Group has helped thousands of clients take back control over their retirement funds while gaining the ability to invest in almost any type of investment, including real estate without custodian consent.