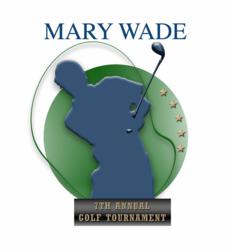 Wallingford, CT (PRWEB) September 26, 2012
ForeSite Technologies, an East Hartford based IT support and web development firm based in East Hartford, CT will be a Cart Sponsor at the 7th Annual Golf Tournament produced by the Mary Wade Home. Proceeds from the event support Mary Wade's programs and services.
Mary Wade operates an adult day center which provides medical assistance, supervision, activities, lunch and snacks, free weekday medical and weekend transportation for people 60 years or older in the greater new Haven area, assisted living services, and a short-term stay program, a nursing unit which provides short-term care, care for chronic illness, and end-of-life care. Mary Wade's Center for Outpatient Rehabilitation (COR) provides physical, operational, and speech therapy to residents and community clients. There is also a short term and Outpatient Rehabilitation program. Additionally, there are rental properties which immediately surround Mary Wade and are for low-income families.
"ForeSite is proud to sponsor Mary Wade's 7th Annual Golf Tournament," ForeSite's President Michael Giuffrida said. "This event is always a fun day for a great cause, which benefits the New Haven area community."
The 7th Annual golf Tournament will take place rain or shine on Monday October 1, 2012 at the Farms Country Club in Wallingford. In addition to golf the event also includes an omelet breakfast station, a surf and turf luncheon, and a cocktail hour.
Since 1997, ForeSite has been designing and developing standout Web sites and providing insightful IT support to its clients. Serving clients in the Northeast region from their Hartford, CT and Worcester, MA offices, ForeSite offers practical, tailored and creative solutions that fit a wide range of business needs. For further information, call 1.866.464.7483 or visit http://www.ForeSiteTech.com.
###