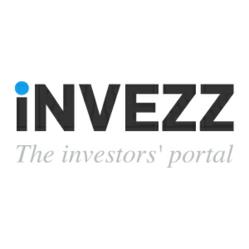 In understanding a forestry investment, an appreciation of the fundamental components that comprise returns is critical.
London, UK (PRWEB UK) 24 January 2013
Frank Quin of investors' portal iNVEZZ has recently released an analysis taking a closer look at forestry as an alternative investment class and its appeal to "the investor seeking both heightened portfolio efficiency and mid- to long-term stability." The new editorial entitled "Forestry Investment – An Attractive Alternative," covers both the benefits and risks of this venture, as well as the different products in this investment category and the respective sources of returns.
Quin introduces readers to the topic with a short, helpful "background" section, which points at the emergence of forestry in the wider investment picture of alternative options, as well as its up-and-coming as a lucrative, long-term venture opportunity. The author of the iNVEZZ analysis also presents in a nutshell the different forestry investment products. He remarks: "However structured, an investment choice in forestry basically breaks down to a consideration of product type and of location." In product terms, he outlines two types -- hardwoods and softwoods, while in terms of geography, there a two markets – domestic and offshore.
After this helpful products classification, Quin continues his recently-released analysis with another important point when it comes to all types of financial ventures – the sources of income. "In understanding a forestry investment, an appreciation of the fundamental components that comprise returns is critical. Essentially there are three factors – biological growth, forest product pricing and land value," Quin writes and further explains in depth their effect on returns.
Moving on, the author of the recently-published analysis explains the appeal of forestry investment, citing the main benefits of the investment category. Apart from diversification from stocks and bonds, Quin points at the historically lower volatility and stable, long-term returns forestry products offer, as well as their low to negative correlation with most other asset categories – an important investment feature in "fiscally turbulent times like the present". As exploring the ins and outs of forestry investment, Quin also reviews the associated risks,highlighting the importance of such knowledge: The well-informed investor will avoid being caught up in such risk."
In conclusion to his recent iNVEZZ editorial, Quin outlines:"Both private and institutional investors should consider an allocation to forestry investment. Despite the potential risks, forestry provides equity returns with fixed income volatility. The diversification benefits are equally attractive."
To learn more about iNVEZZ, join, contribute your own professional or amateur expertise on the investment areas of your interest or engage with other investors or experts, please visit http://www.iNVEZZ.com.