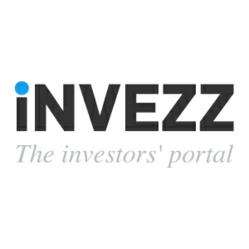 Long-run returns tend to smooth over time, reducing the overall portfolio's risk level,
London, UK (PRWEB) January 24, 2013
iNVEZZ, a new portal for investors, has recently released an analysis exploring the fundamentals of forestry investments. Frank Quin, the author of the editorial, explains how investing in forestry could be an attractive alternative for both the private and the institutional investor.
To provide a broader perspective, Mr Quin introduces readers to forestry investment with a helpful "background" section which outlines the historical evolution of forestry investment products, and particularly the shift toward forest ownership diversification.
Mr Quin then goes on to summarise the different forestry investment products, pointing out that "an investment choice in forestry basically breaks down to a consideration of product type and of location." In terms of product type, Mr Quin explains the difference between the two main forest product categories, namely hardwoods and softwoods, whereas in "geography" terms, Mr Quin looks into home-based and offshore forestry investment options.
The author of the editorial then explores in detail one of the most important fundamentals of forestry investments – the source of returns. Mr Quin notes that there are three main factors which should be taken into consideration in terms of returns, namely biological growth, forest product pricing and land value.
Moving on, Mr Quin explores low volatility as one of the main benefits of investing in forestry. Mr Quin notes that forestry investment enjoys low volatility relative to the rate of return, mainly on account of biological tree growth. "Long-run returns tend to smooth over time, reducing the overall portfolio's risk level," points out Mr Quin in the editorial.
Mr Quin however also outlines the potential risks associated with investing in forestry, focusing on
both the physical and economic risks and how some of those risks may be mitigated.
In conclusion to his analysis, Mr Quin notes that despite the potential risks, forestry investment products provide equity returns with fixed income volatility. In addition, investors can potentially benefit from the demand/supply imbalance which is likely to provide pricing support for forestry investments for the foreseeable future.
To learn more about iNVEZZ, join, contribute your own professional or amateur expertise on the investment areas of your interest or engage with other investors or experts, please visit http://www.iNVEZZ.com.