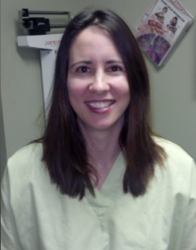 I don't have any interest in wasting your time. If I don't believe I can help you I'll tell you.
Forestville, NY (PRWEB) November 08, 2012
Research says, "Approximately 15% of the general population experience migraine headaches. Most of those patients seek traditional medical management for their symptoms."
According to the April 2011 Journal of Headache Pain randomized clinical trials (RCTs) on manual therapies for migraine were systematically reviewed. The RCTs suggest that massage therapy, physiotherapy, relaxation and chiropractic spinal manipulative therapy might be equally effective as propranolol and topiramate in the prophylactic management of migraine.
"I'm often surprised that patients aren't aware that chiropractic can help their headaches, especially migraines" says Dr. Jessica L. Mierzwa of Forestville Chiropractic. "Chiropractic has been an effective option for managing migraines. Most people just aren't aware of the options that are available to them,"
A report released in 2001 by researchers at the Duke University Evidence-Based Practice Center in Durham, NC, found that spinal manipulation resulted in almost immediate improvement for those headaches that originate in the neck, and had significantly fewer side effects and longer-lasting relief of tension-type headache than a commonly prescribed medication.
Dr. Mierzwa says "I think it's a no brainer. Why not try a less invasive, more effective strategy first? Many of my patients are not only surprised by how effective chiropractic care is for their migraines, they're surprised by how quickly they get relief."
Where can people who suffer with headache and migraines learn more? Visit http://www.forestvillechiropractic.com for more information about Forestville, NY chiropractor Dr. J. L. Mierzwa. New patients will receive a thorough exam to determine the cause of their pain and whether or not theirs is a chiropractic case.
"I don't have any interest in wasting your time. If I don't believe I can help you I'll tell you. There are more than enough people out there suffering with conditions that may be helped with chiropractic."
Dr. Mierzwa encourages you to like her page on Facebook to learn more. "I'd love your help in getting the word out" says Dr. Mierzwa.