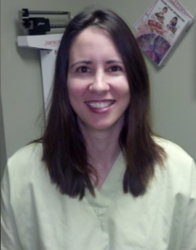 People are so busy thinking of everything they need to do for the holidays that they often forget about their own health.
Forestville, NY (PRWEB) December 06, 2012
People often think that the six weeks between Thanksgiving and New Year's feels like six months. "People hit the ground running right after Thanksgiving" says Dr. Jessica Mierzwa. "They're so busy thinking of everything they need to do for the holidays that they often forget about their own health."
While it's true that most people will have some aches and pains some of the time it seems to escalate during times of stress. "I've discussed the effects of stress on patient's health with them for many years. Once I point it out patients understand that stress may be an important component to their health problems," Dr. Mierzwa explains. "It doesn't even need to be bad stress. The body doesn't know the difference between GOOD stress and bad stress."
Sources of "bad stress" are obvious- money problems, relationship problems, driving in rush hour traffic or an approaching deadline are some examples. Sources of "good stress" are a little more elusive but have a similar effect on the body. Some examples might be planning a large event or party (like a wedding), buying a house or preparing for the holidays.
"Patients sometimes notice things when they're under stress that might otherwise be negligible. Suddenly, when you're running late for an appointment, stuck in traffic and just had a fight with your spouse it may be more difficult for you to ignore your neck or back pain," Dr. Mierzwa added.
Another factor during the holidays is all of the new activities we're not used to doing such as repeatedly purchasing large items or standing in the kitchen all day baking cookies. The American Medical Association has noted that stress is the basic cause of more than 60% of all human illness and disease.
"Think of the most stressful event in your life. Would being in pain make that event easier or more difficult? More enjoyable or more miserable. Be sure to put yourself on the list of people you need to care for this holiday season," recommends Dr. Mierzwa.
Where can people learn more? Visit http://www.forestvillechiropractic.com for more information about Forestville, NY chiropractor, Dr. J. L. Mierzwa. Dr. Mierzwa also encourages you to like her page on facebook to learn more. "I'd love your help in getting the word out" says Dr. Mierzwa.